2-head numerical control mortiser machine is designed for mid-range production units with appropriate productivity. Save money while still meeting production requirements. The left and right working table helps the machine work continuously without interruption in the up and down stages of the workpiece.
Introducing details of 2-head numerical control mortiser machine
Speciality of CNC recessed tenon milling machine
This 2-head numerical control mortiser machine is equipped with diverse features that allow it to perform a variety of negative tenon types, drilling holes, machining tenons on chair legs, rs

unning oval grooves, milling arc profiles, and complex profile

.
The moving axis of the machine is powered by servo motors, which ensures its stability during operation.
The 2-head numerical control mortiser machine is highly durable and very easy to use.
It has become the most popular 2-head negative tenon milling machine in the market due to its user-friendly interface, minimal errors, and efficient use of time.
Outstanding features of 2-head numerical control mortiser machine
A milling and drilling machine is capable of creating negative tenon grooves and can process a variety of tenon types. With its fast processing speed, it ensures high production productivity.
The X, Y, and Z axis of the machine are controlled by a servo motor, while the lead screw transmission mechanism helps to increase the accuracy of the processed product.
This machine is widely used in modern wooden furniture production lines.
Structure of CNC 2-head recessed tenon milling machine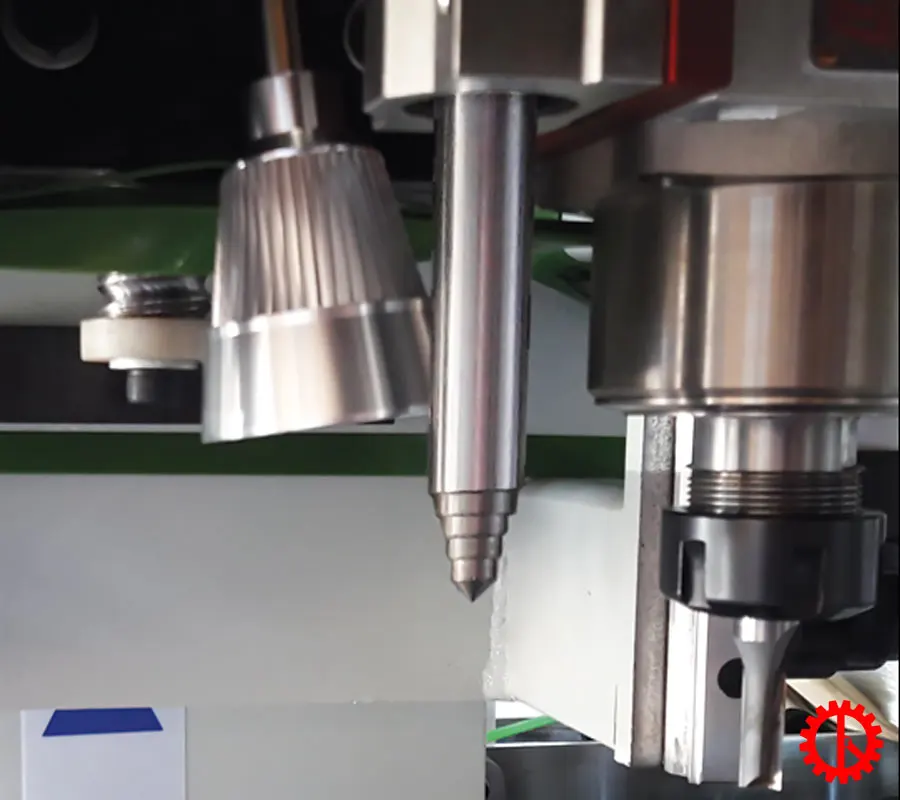 Center positioning device
Supports the most accurate positioning of the machining point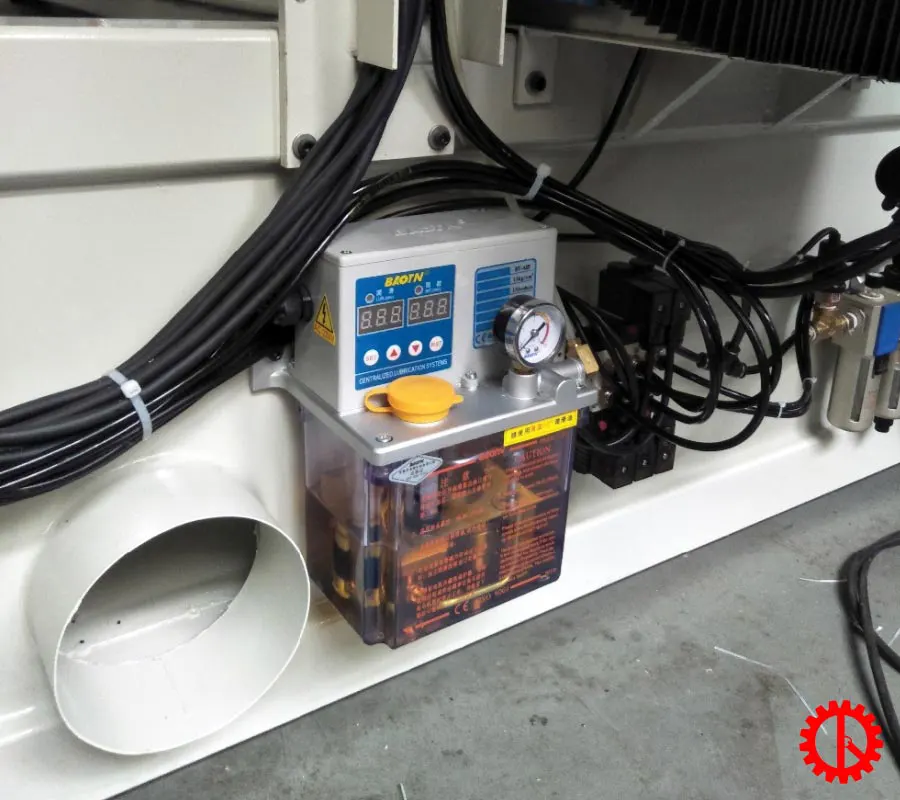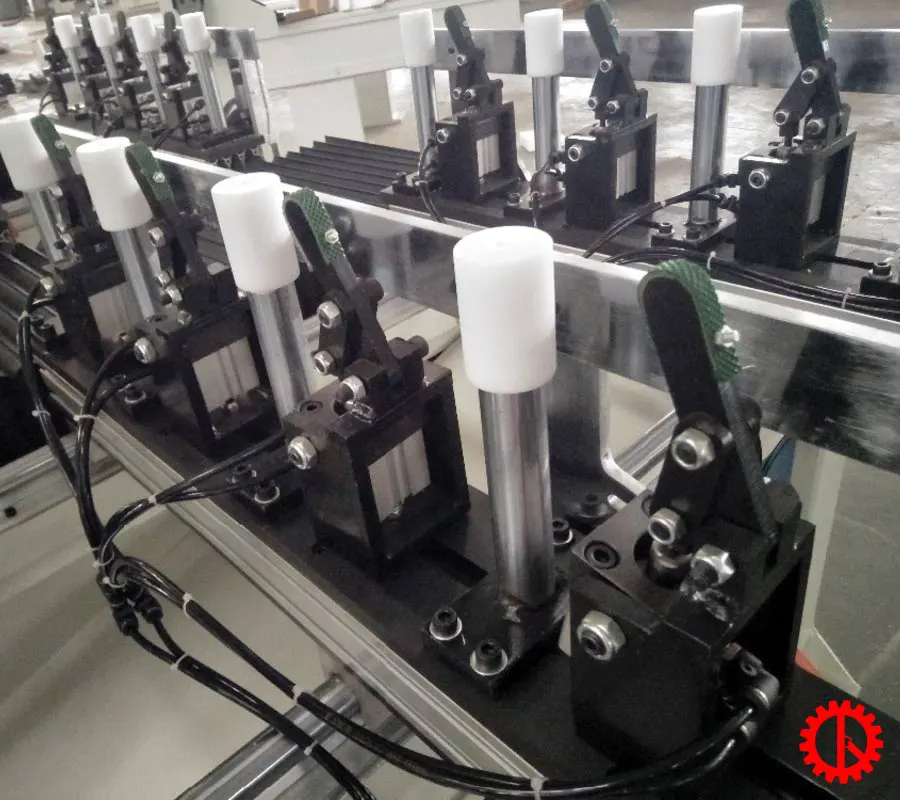 Workpiece clamp set
Can be adjusted easily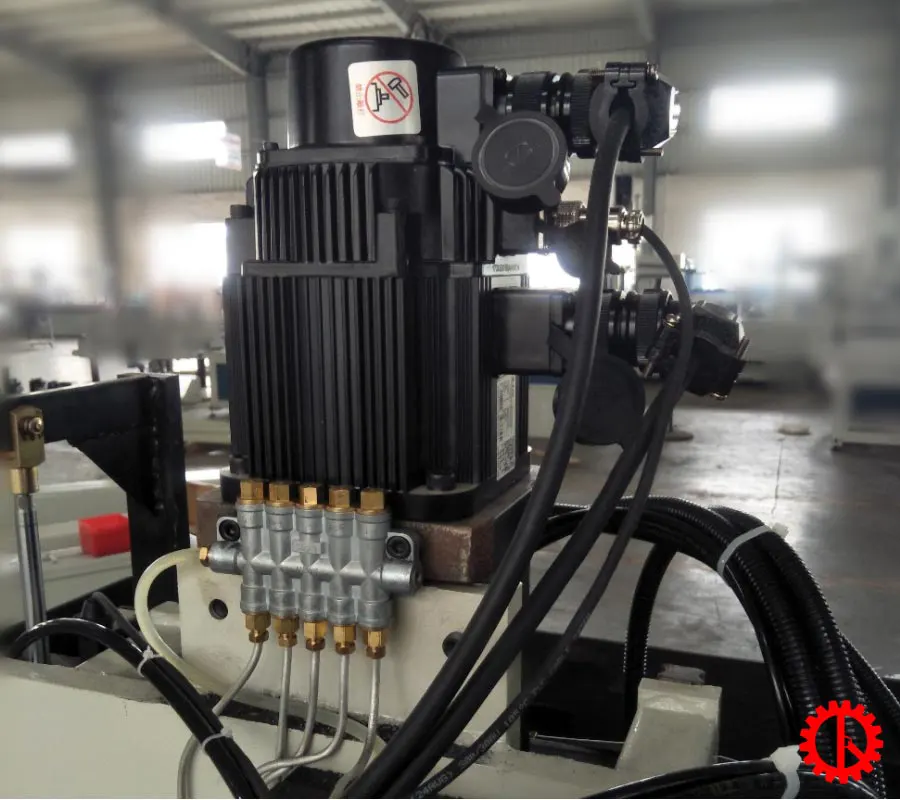 Servo motor
Using sero motor to make the machine run stably and with high accuracy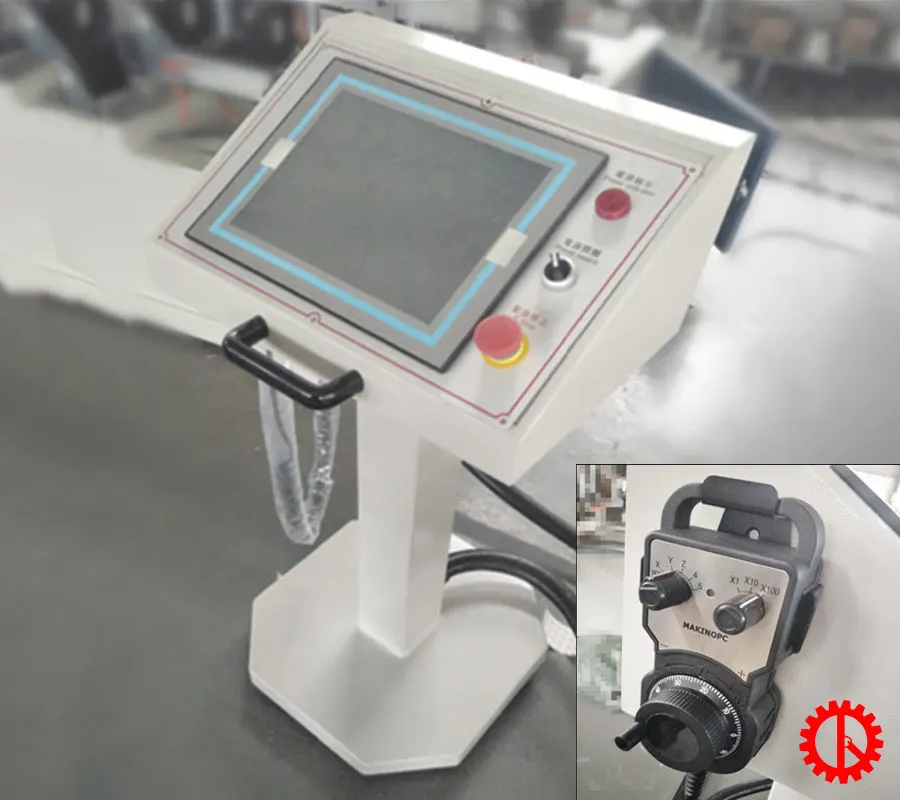 Control system
Using window technology, easy to operate
Specifications of 2-head numerical control mortiser machine
| | |
| --- | --- |
| Travel X Axis | : 1100 mm |
| Travel Y Axis | : 1200 mm |
| Travel Z Axis | : 220 mm |
| Min. distance between two spindle | : 200 mm |
| Spindle speed | : 18000 rpm |
| Spindle Motor | : 3.7 Kw x 2 |
| Servo motor | : 1.0 Kw x 3 |
| Total power | : 10.4 Kw |
| Dust hood outlet | : 100mm * 2 pcs |
| Machine sizw | : 2200 x 2000  x 1900 mm |
| Net weight | : 1100 kg |
Video of operation of cnc 2-head mortise lock machine
Mortise milling cutter for cnc tenon making machine
Modern production lines create durable, long-lasting, and sharp drill bits. Specialized negative tenon chisels provide high-quality, beautiful, and proportionate cuts for a more aesthetically pleasing end product.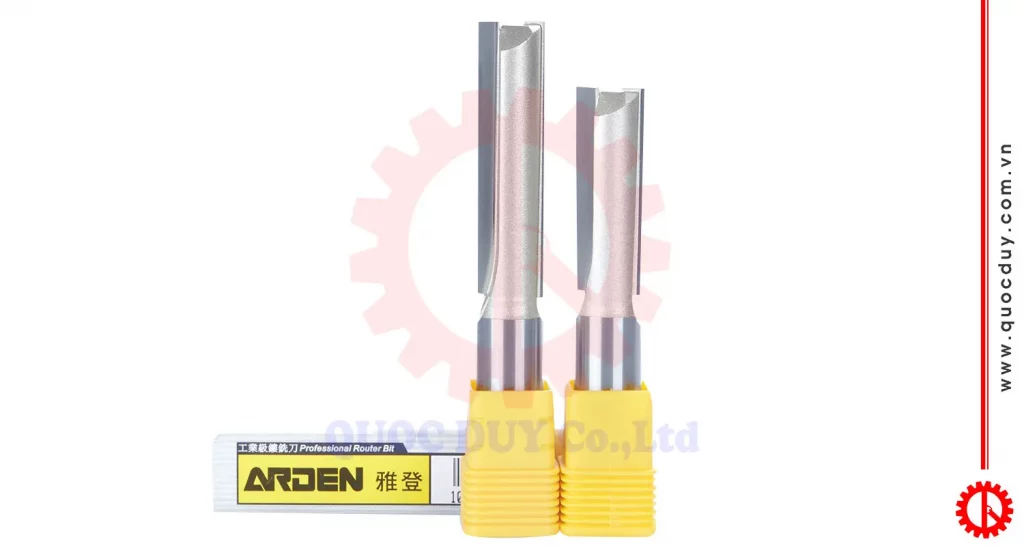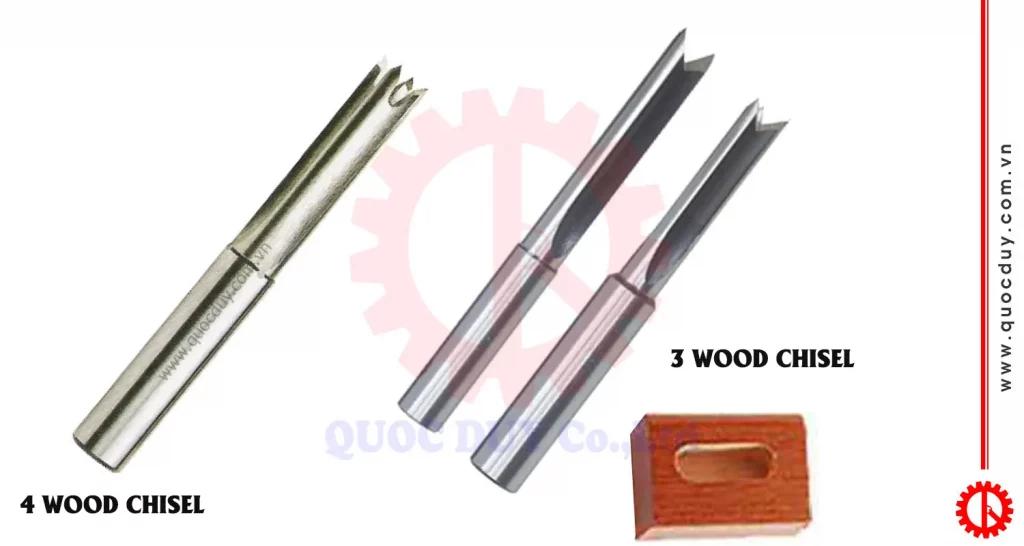 >>> See more: 3 head oscillation mortiser rectangular tenoner cnc
Notes when using CNC 2-head numerical control mortiser machine effectively
To ensure optimal performance and safety of the machine, it is crucial to conduct regular checks and maintenance procedures. Here are some essential steps to follow:
Check the power source regularly to ensure that the input power source is stable and within the range of 380V/50Hz.
Keep the input compressed air flow at or above 6 Mpa.
Verify that the steam relay is always open.
Apply grease regularly to the X, Y, and Z machining axes.
Ensure that the internal oil pump tank is always full.
Check the drill bit frequently, and if it is chipped or damaged, replace it with a new one.
Regularly inspect the bolts and nuts, and if there is any abnormality, correct it immediately before continuing the operation.
Clean the machine daily after use, both inside and outside, using a vacuum.
By following these steps, you can prolong the lifespan of the machine and avoid potential accidents or malfunctions.
Latest 2-head numerical control mortiser machine price
To receive detailed advice and quotation information about our CNC negative oval tenoner machine line, please get in touch with us directly or leave your contact information and we will get back to you as soon as possible.
You can reach us via:
Additionally, you're welcome to visit our factory at 401 To Ngoc Van, Thanh Xuan Ward, District 12, Ho Chi Minh City to see our modern woodworking machines in operation.