Numerical control mortiser machine is suitable for natural furniture production units, specialized machines for drilling holes, creating negative oval tenons, running arc grooves, and many profiles. Friendly and easy-to-use interface, with just a few hours of operating instructions, you can operate proficiently.
Introduction of numerical control mortiser machine
Outstanding features of 4-head cnc mortise drilling machine
Independent working table, which can load workpieces for continuous operation.
Point programming method, simple and fast. Supports importing CAD graphic files.
Fast processing speed and minimized production costs.
Meets all needs of negative tenon machining, without limitation on workpiece size.
Two worktables work together, processing quickly, improving productivity
Pneumatic workpiece clamping system helps hold workpieces tightly when machining for long periods.
Lubricating oil is automatically supplied to the sliding sieve to help the machine operate flexibly and effectively
The machine frame is made from cast iron, increasing stability during processing
Application of numerical control mortiser machine
Used widely in current wood furniture production line systems.
Create connections and joints between details to increase the aesthetics of the product.
Structure of numerical control mortiser machine
[/col] [/row]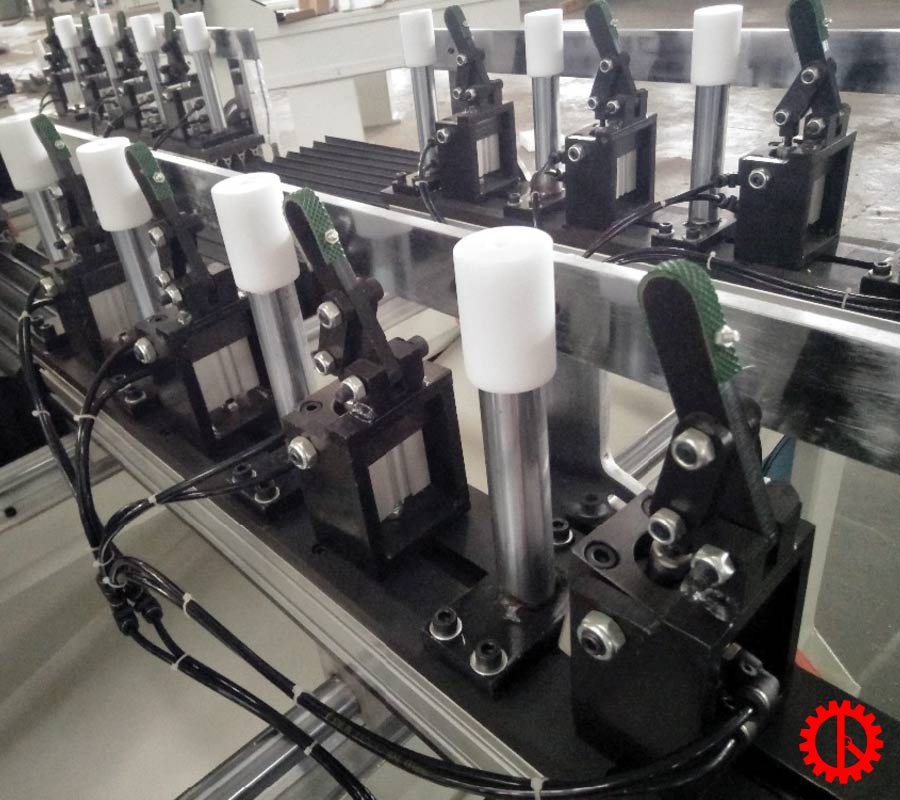 Clamping
You can adjust clamping easier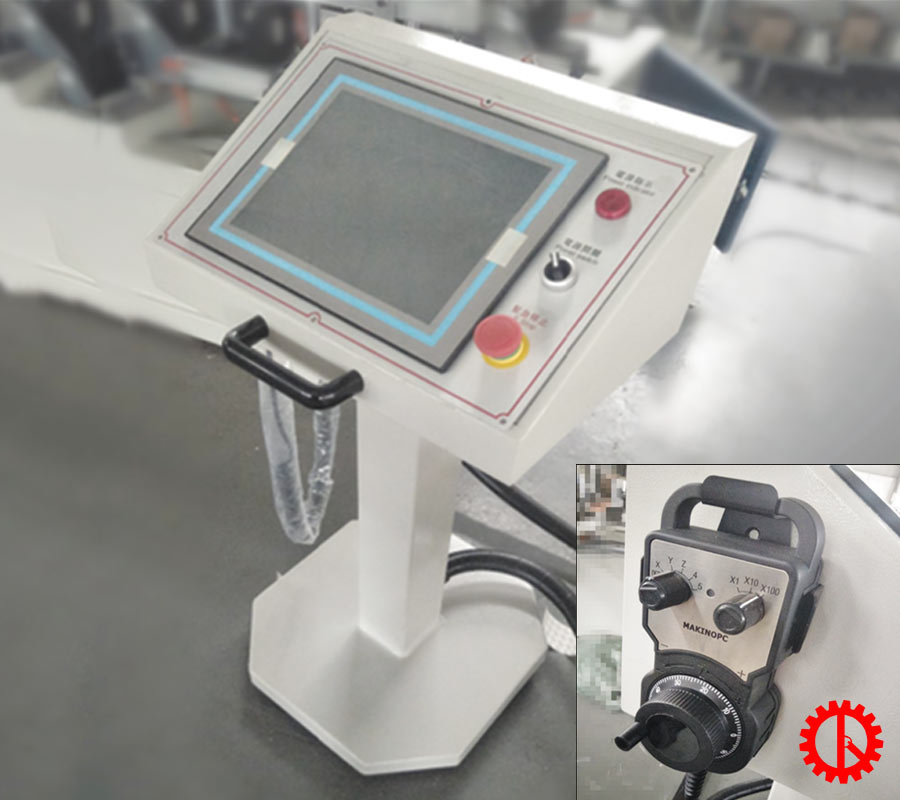 Windown SE display
Easy and fast controls.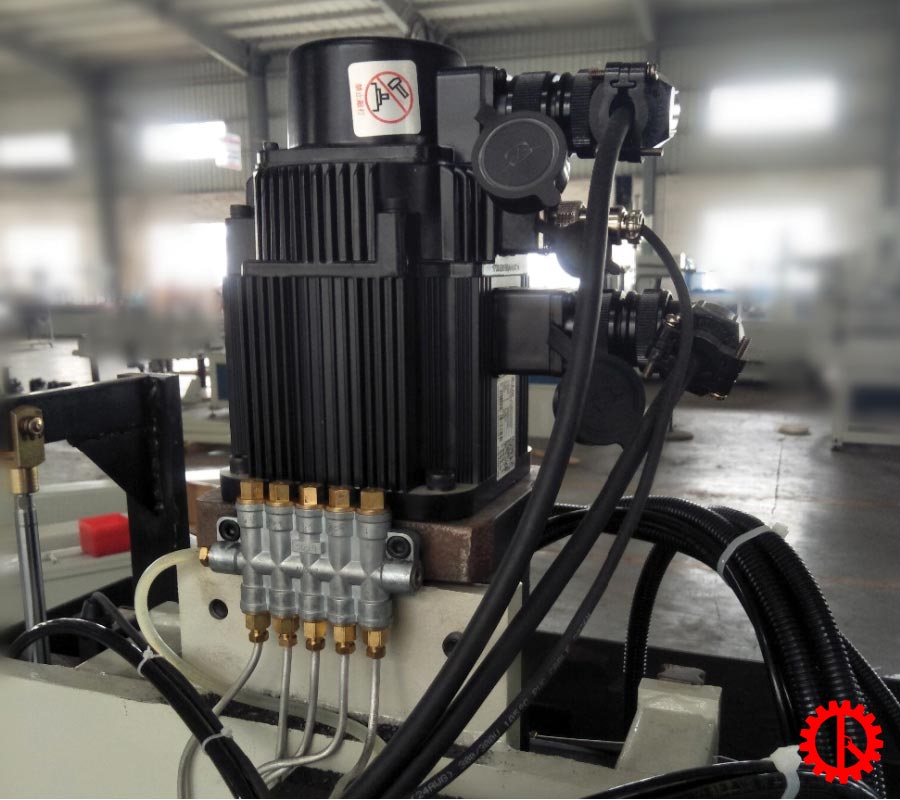 Servo motor
Operating by servo motor is stable and high precision.
Specifications of 4-head cnc negative tenon machine
| | |
| --- | --- |
| Travel X Axis | : 1200 mm |
| Travel Y Axis | : 2000 mm |
| Travel  Z Axis | : 220 mm |
| Min. distance between two spindle | : 200 mm |
| Spindle speed | : 18000 rpm |
| Spindle Motor | : 3.7 KW x 4 |
| Travel servo motor | : 0.85 KW x 3 |
| Total power | : 18 Kw |
| Machine dimension | : 3230 x 2230 x 1900 mm |
| Net weight | : 1900 kgs |
Video of operating the numerical control mortiser machine
> See more:
Latest numerical control mortiser machine price
If you are interested in obtaining a quotation and detailed advice on our CNC negative oval tenon machine line, please feel free to contact us directly. You can also leave your contact information and we will get back to you as soon as possible.
If you would like to see our woodworking machines in action, we welcome you to visit our factory located at 401 To Ngoc Van, Thanh Xuan Ward, District 12, Ho Chi Minh City. Our machines are some of the most modern and advanced available today.