3 head oscillation mortiser rectangular tenoner cnc SDC-1200-3-3
Introduction of 3 head oscillation mortiser rectangular tenoner cnc
Feature
– SDC 1200 3 3 can do many different types of tenon.
– Unlimited tenon dimension.
– Support CAD files to import graphics.
– Fast machining speed and save labor cost.
– Perfect design at the very low price.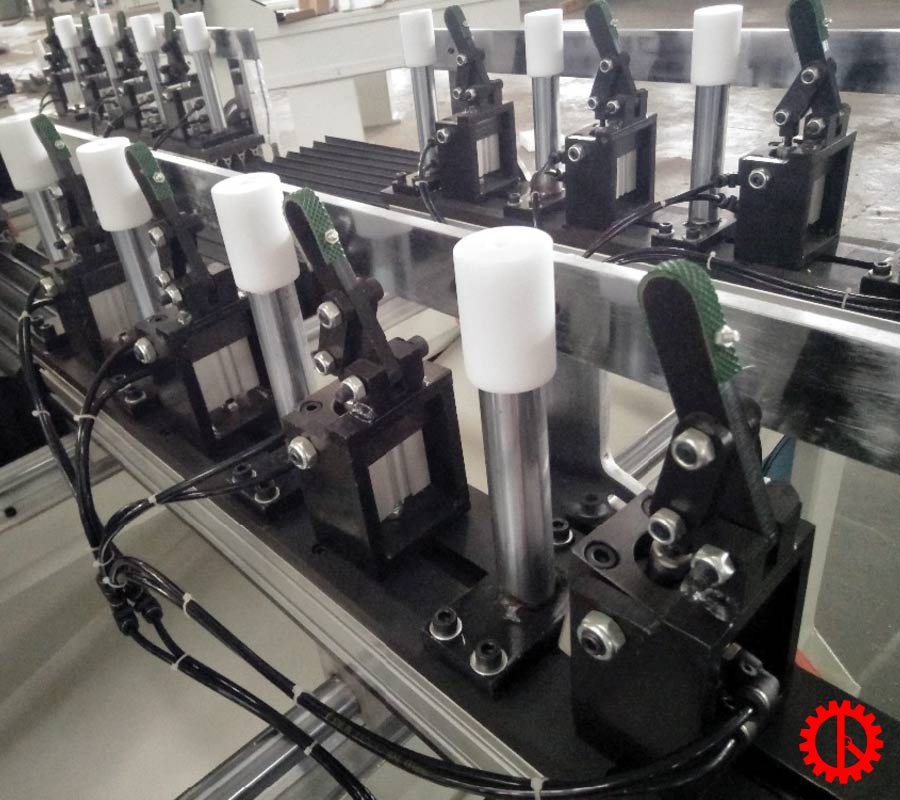 Clamping
You can adjust clamping easier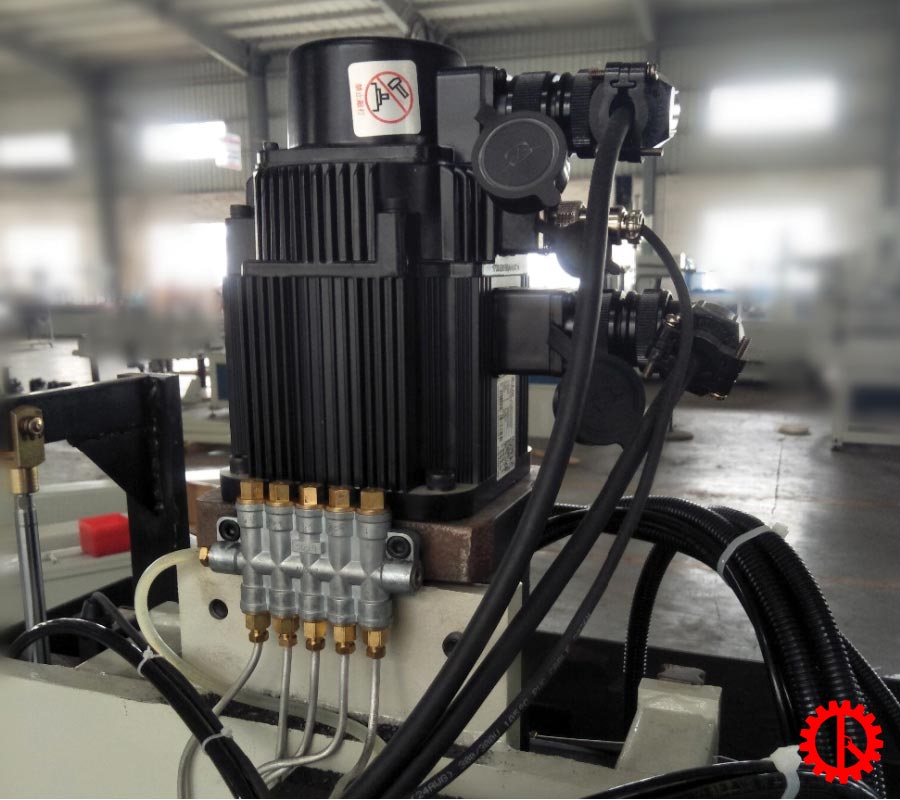 Servo motor
Operating by servo motor is stable and high precision.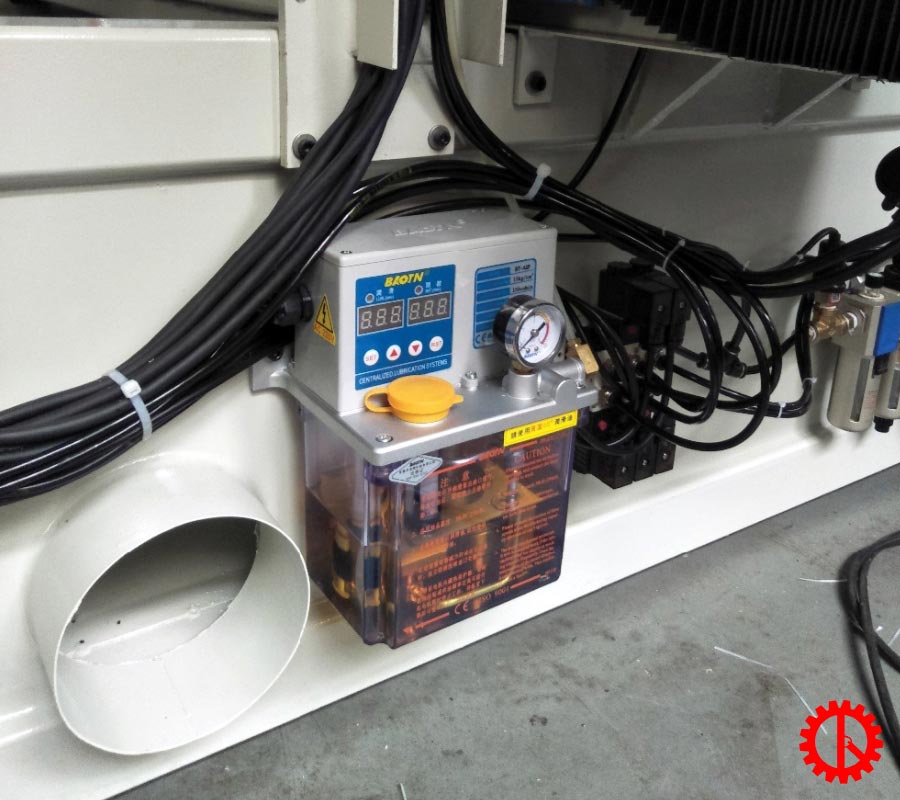 Automatic lubricator
The supply of automatic lubricating keeps the machine in a state of smooth operation.
Specification
| | |
| --- | --- |
| Travel X-Axis | : 1200 mm |
| Travel Y-Axis | : 1100 mm |
| Travel Z-Axis | : 220 mm |
| Min. distance between 2 spindle | : 200 mm |
| Spindle speed | : 18000 rpm |
| Spindle motor | : 3.7 Kw x 3 |
| Travel servo motor | : 0.85 Kw x 3 |
| Total power | : 15 Kw |
| Machine size | : 2200 x 2100 x 1900 mm |
| Net weight | : 1600 Kg |
Refer to other mortiser machines at : Mortising machine