Frame saw taiwan FR 200
Introduction of frame saw taiwan
Features
– Frame saw taiwan FR 200 generation with the design with the machine frame for easy disassembling and convenient for saw blade replacement.
– The roller is driven by servo motor, saw blade runs uniformly with the process of putting the workpiece.
– The display shows the workpiece loading speed, allows to adjust the speed, start the machine and stop, the EMERGENCY BUTTON in case the machine has a problem.
– Equip system of saw blade cooling and vacuuming during the process of wood weeds.
– Embryo barrier system is changed to suit each type of wood.
– Convenient design for replacing, installing and adjusting saw blade gap.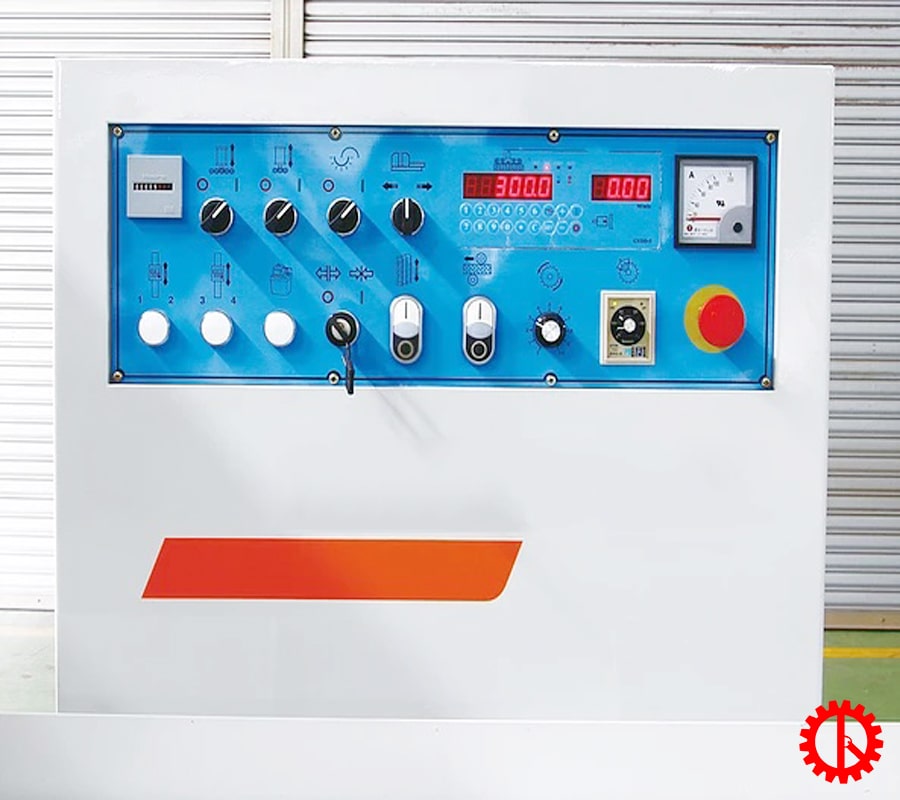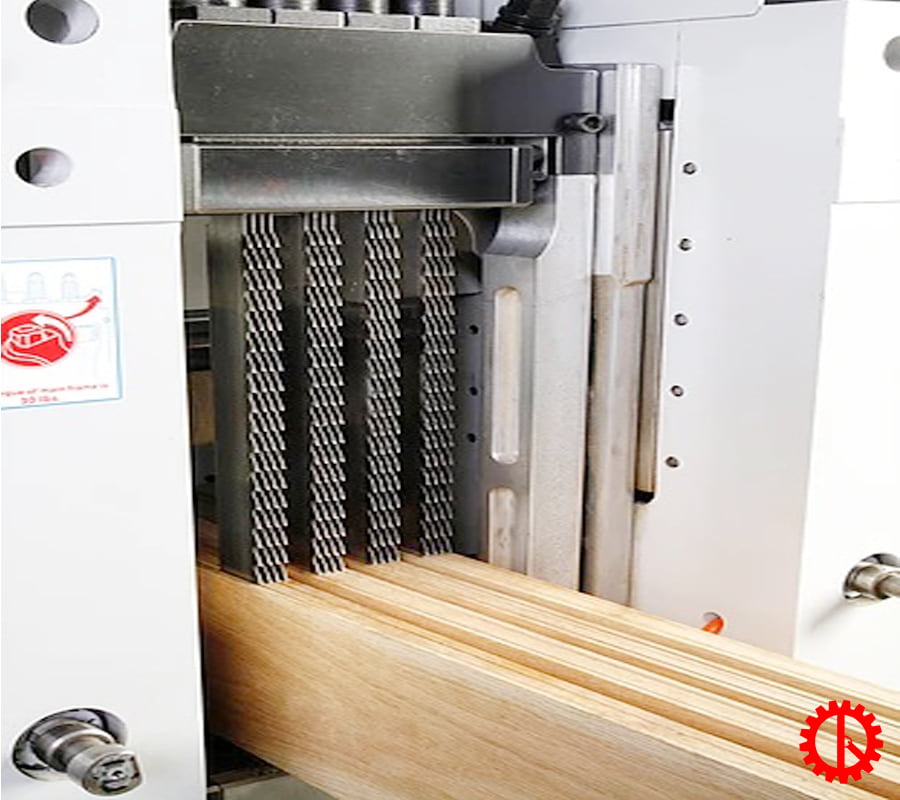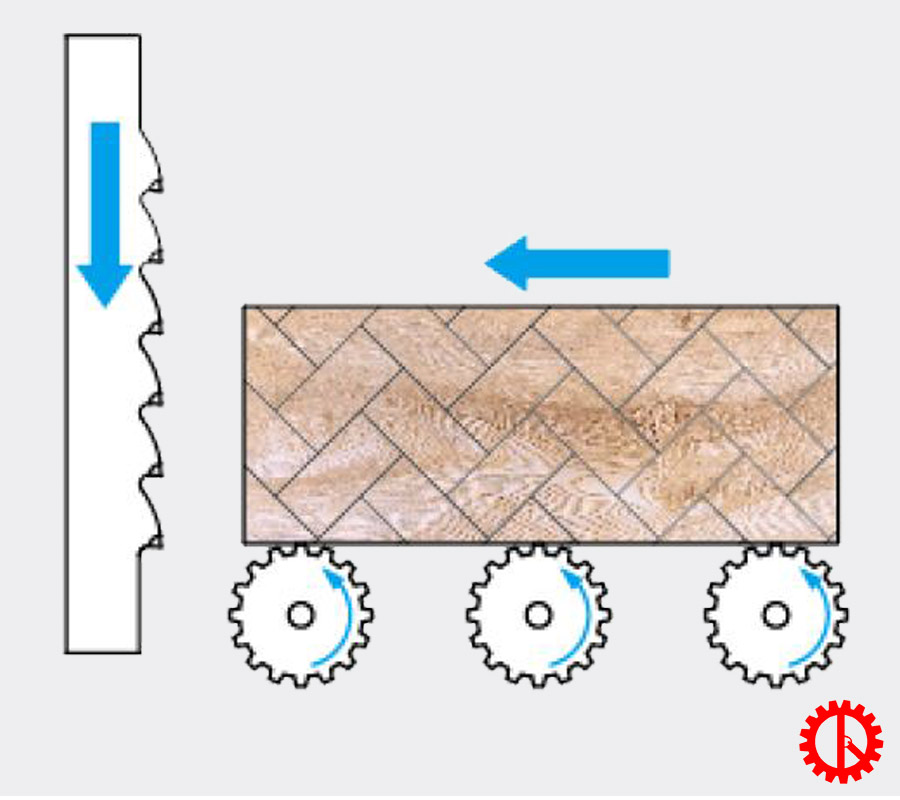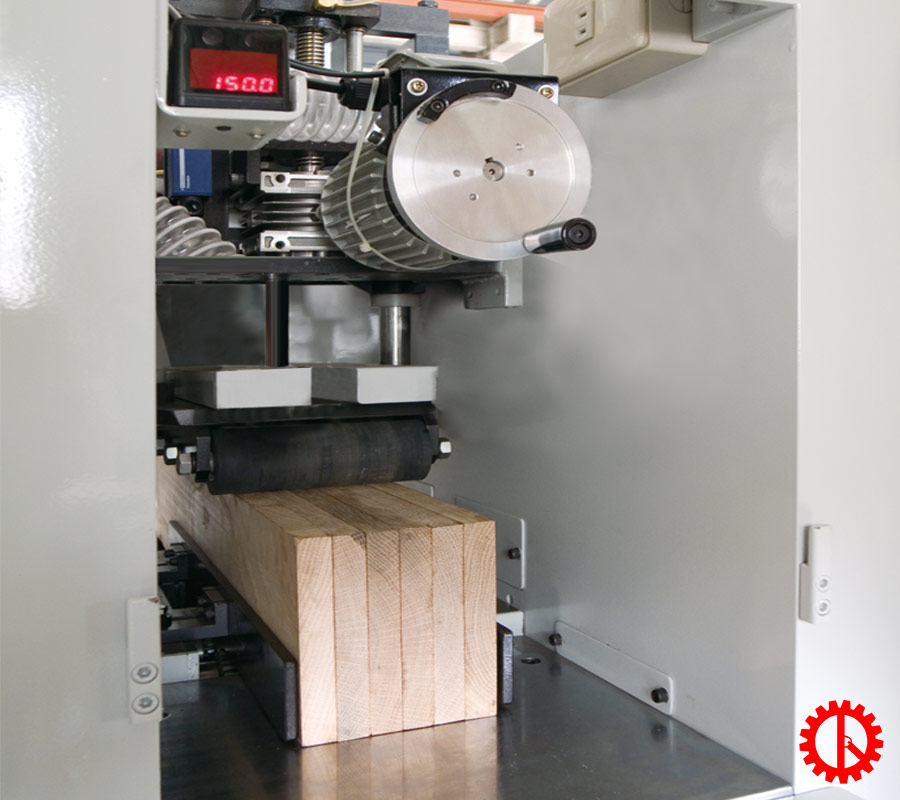 Roller adjustment system overrides the workpiece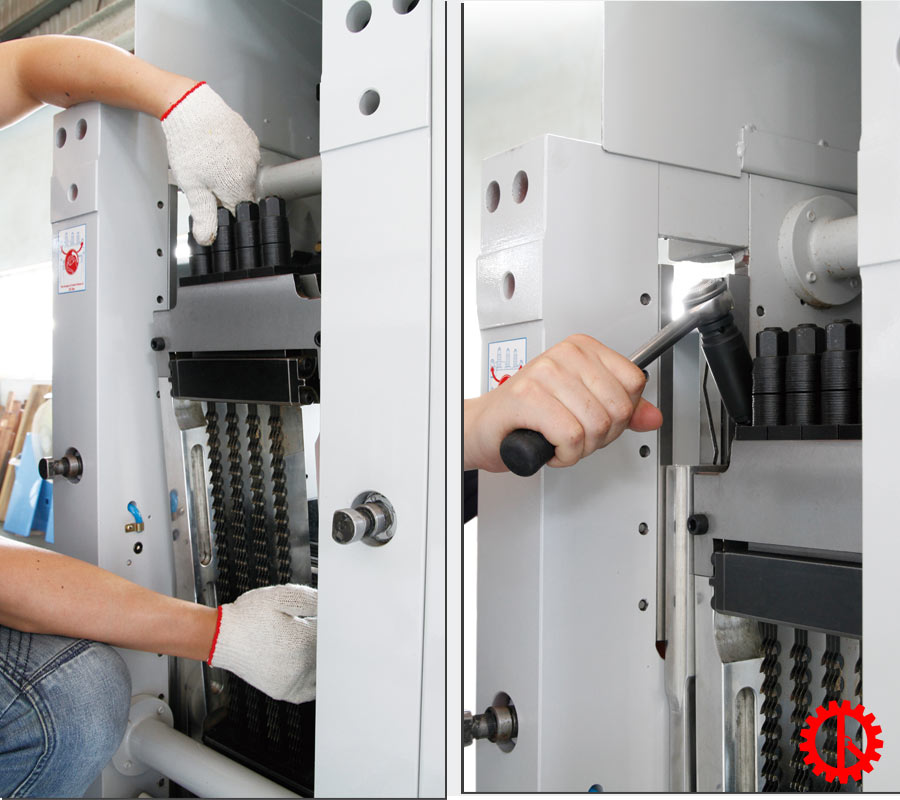 Saw blade design changes quickly – safely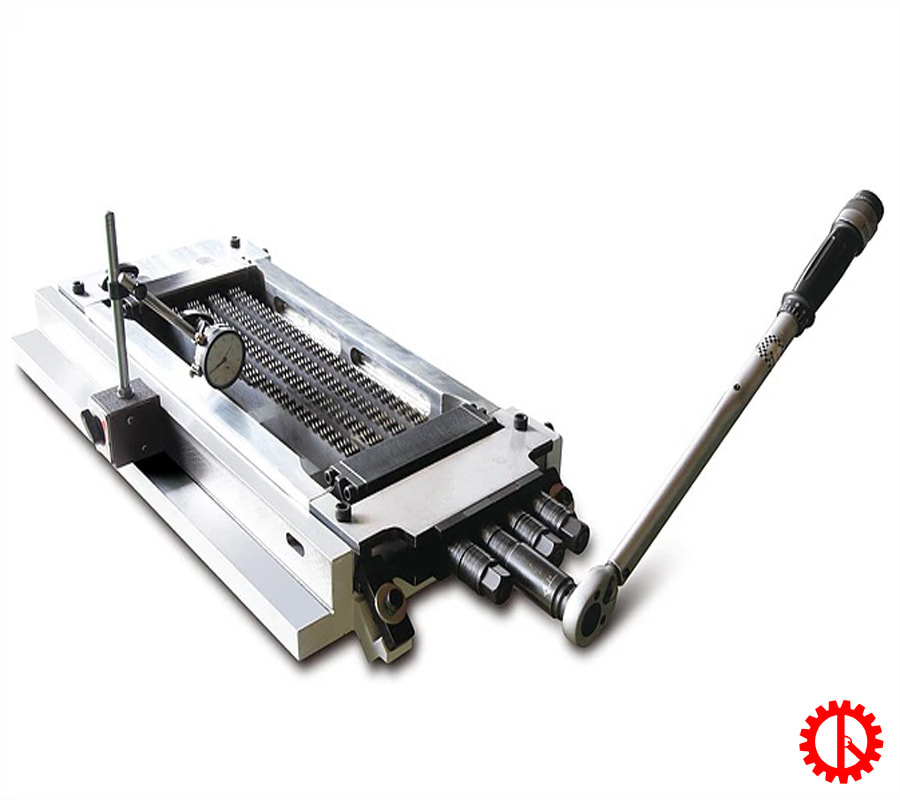 Safety saw blade adjustment device – accurate
Specifications
| | |
| --- | --- |
| Motor | : 20 HP+1/4HP + 5kw(kind servo) + 2 Hp |
| Maximum working thickness | : 200 mm |
| Work smallest thickness | : 60 mm |
| Maximum working width | : 150 mm |
| Minimal working length | : 150 mm |
| Spindle underside | : 7 pieces forward & 5 pieces behind |
| >Spindle on the front | : 7 pieces & 1 xilanh control by sensor |
| Spindle on the following | : 5 pieces & 1 xilanh control by sensor |
| Feed speed | : 0.5 -2 m/min |
| Speed saw blade | : 480 rpm , itinerary  210 mm |
| specification saw blade | : 500 x 40 x 0.8 m |
| Sawblade width       | : 1.2 mm |
| Saw kerf | : 1.1 – 1.4 mm |
| Min prescision thickness | : 1.5 mm |
| Distance between 2 saw | : 1.2 – 1.6 mm |
| Net weight | : 3100 x 1000 x 1900 mm |
| Gross weight | : 3700 kg |