High speed double side planer HS 635ARD
Introduction of high speed double side planer
Features of high speed double side planer
– High speed up to 40 M / min.
– Table rollers provide outstanding feeding performance,
– Automatically lubricate the workpieces.
– Automatic lubrication provides convenient lubrication for the slides.
– The surface is hard chrome plated and precision ground for extremely smooth feeding and maximum wear resistance.
– The grooves fit on the table height ensures outstanding rigidity and stability.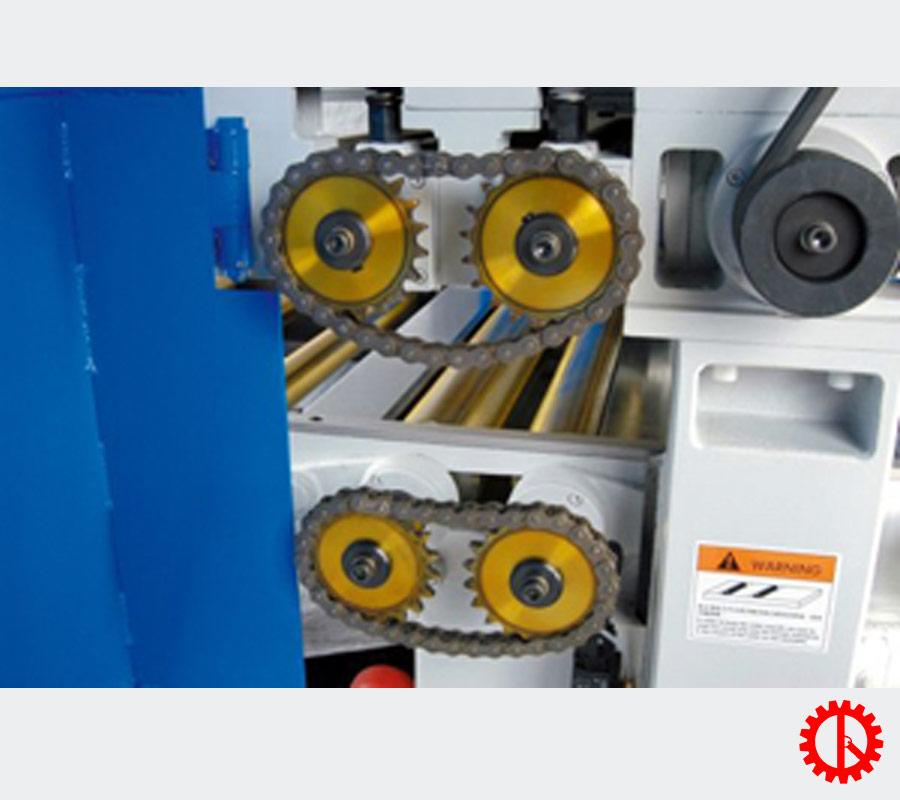 Rear cutting mechanism
There are two outfeed rollers and two table rollers porvided at the outfeed end of the to cutterhead. All rollers are powered to assure more powerful and stable feeding performance.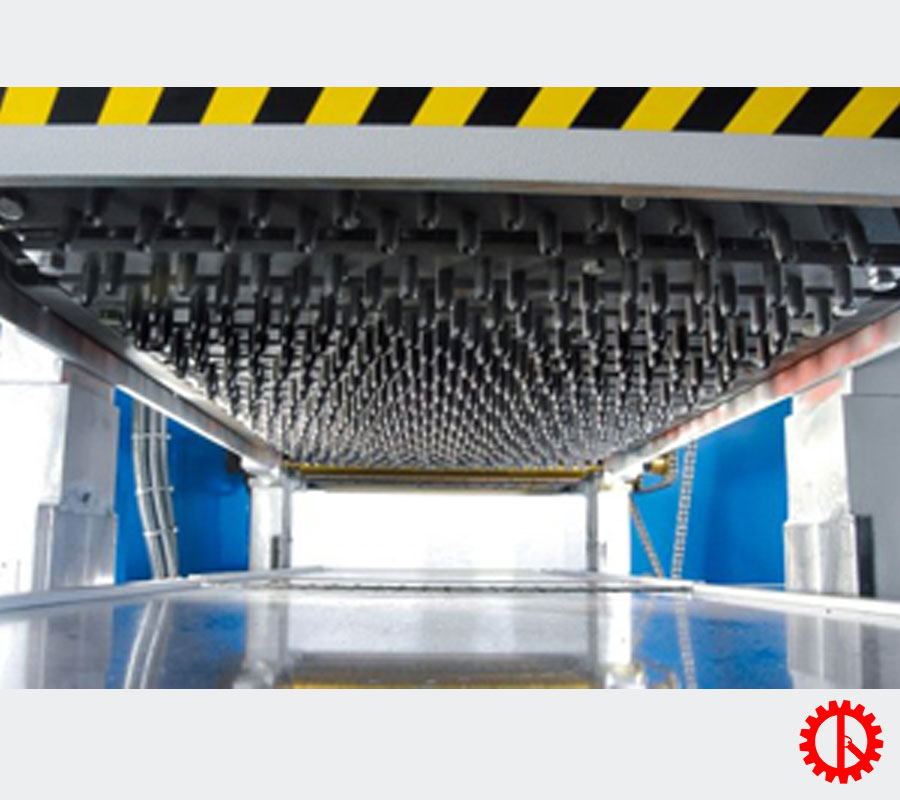 Mild pressure spikes
The pressure spikes are in an overlapped layout with a minimum of gaps and hold teh workpiece firmly and uniformly. The special mild hold-down design ensures shake free feeding even for narrow workpieces.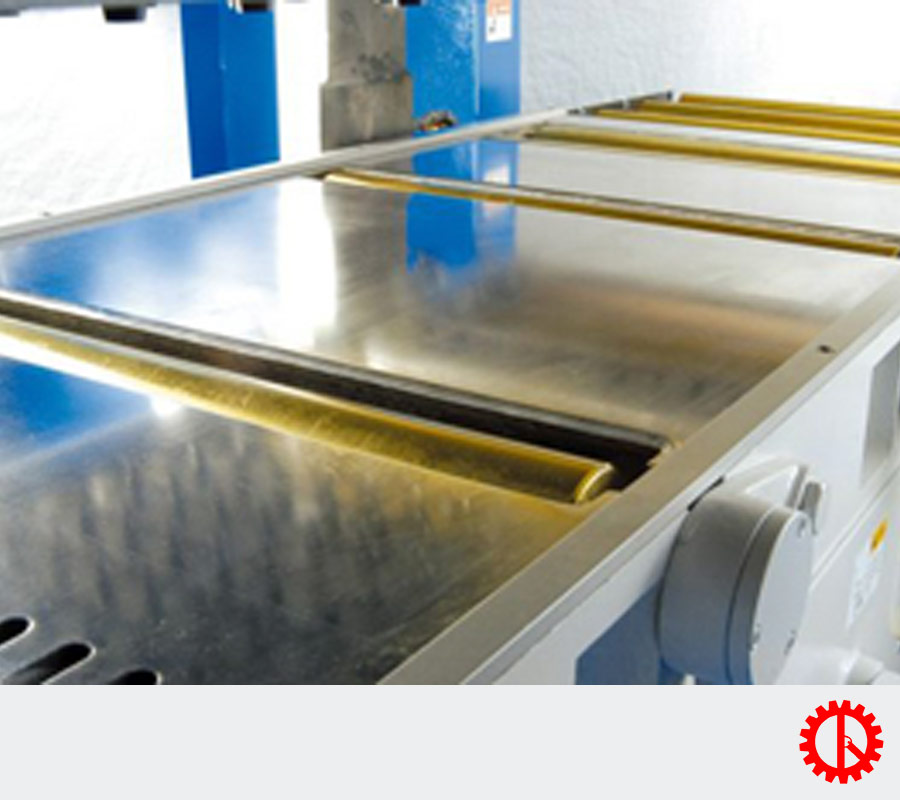 Table rollers
The table is fitted with thre powered rollers and one driven roller for upgrading feed smoothness during heavy duty planing.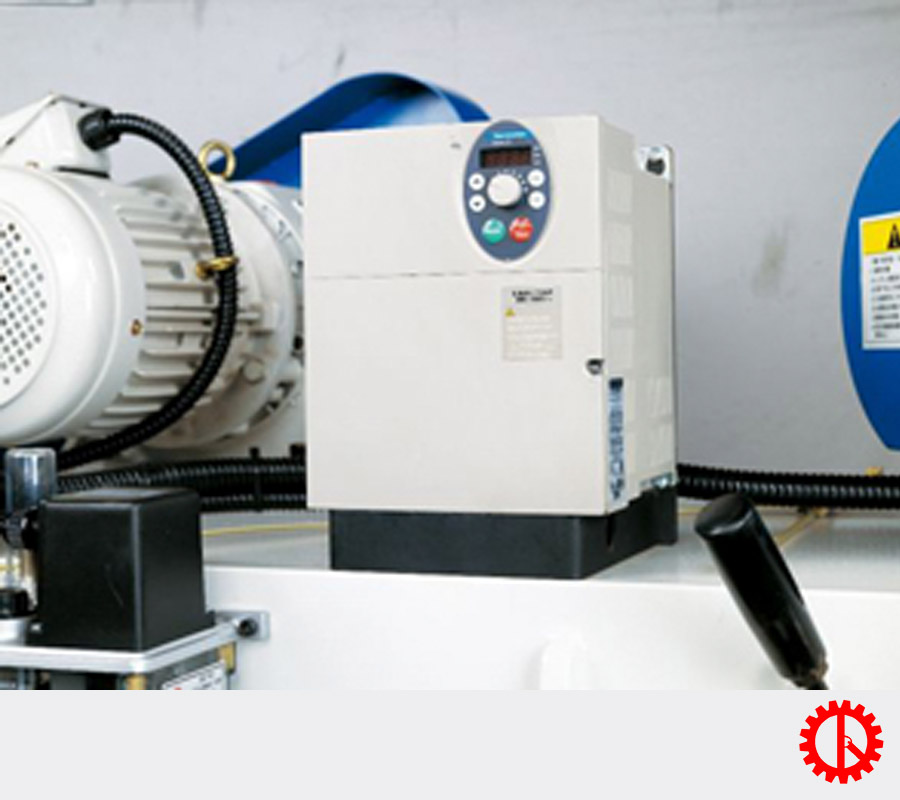 Feeding inverter+gear reducer
The 5HP feed drive motor, combined with inverter and gear reducer, provide extra powerful workpiece feeding and permits high speed planing with ease.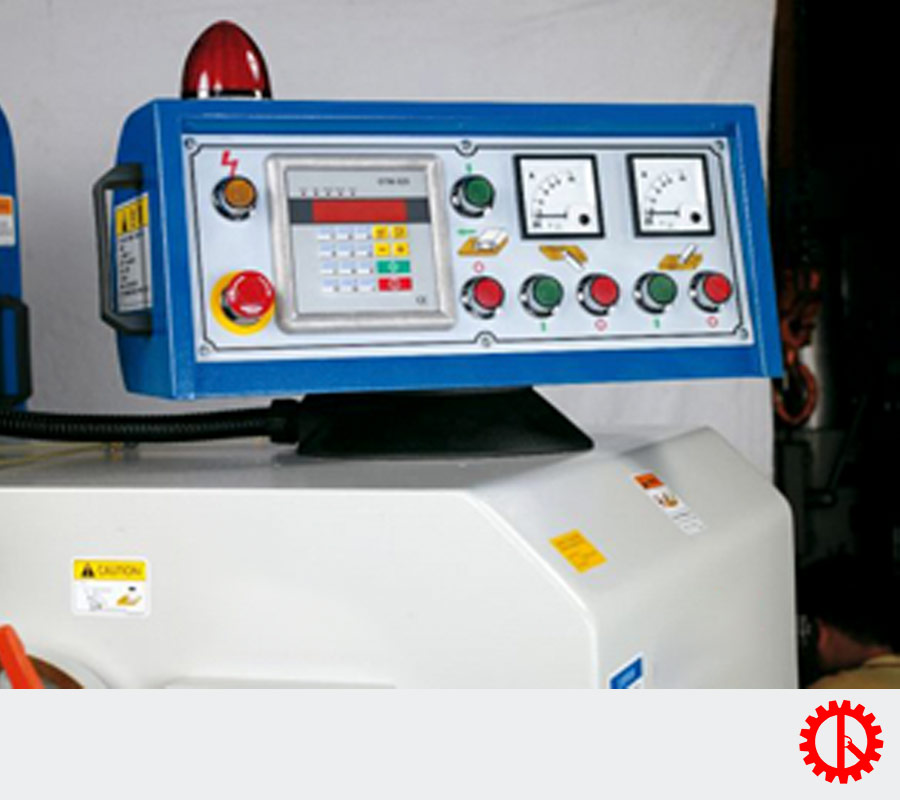 Swiveling control panel
The specially-designed swiveling control panel allows the operator to use the machine conveniently in any position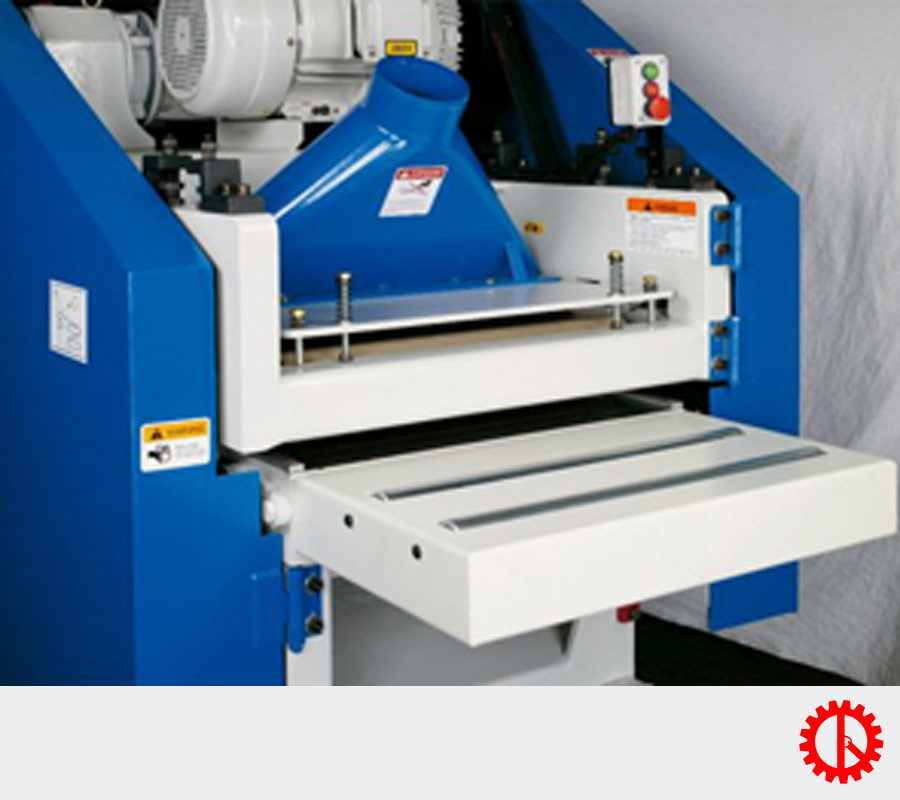 Outfeed extension rollers
There are two rollers provided at the outfeed end of the table. They provide firm support, especially for long workpieces.
Specifications
of high speed double side planer
| | |
| --- | --- |
| Maximum Width Of Cut | 635 mm |
| Maximum Thickness Of  Cut | 200 mm |
| Minmum Thickness Of Cut | 10 mm |
| Minmum Lenght Of Cut | 310 mm |
| Knife Nos. On Top Cutterhead | 96 pcs |
| Knife Nos. On Bottom Cutterhead | 96 pcs |
| Knife Sizes | TCT 30 x 12 x 1.5 mm |
| CutterHead Speed | 5000 RPM |
| Variable Feed Speed-inverter | 8-40 m/min |
| Dust Hood Outlet Diameter | 15 mm x 2 |
| Table Surface Area | 27″ x 103″ |
| Top Cutterhead Drive Motor | 25 HP |
| Buttom Cutterhead Drive Motor | 20 HP |
| Feed Drive Motor | 5 HP |
| Upper Mechanism Elevation Motor | 1/2 HP |
| Machine Dimensions | 2750 x 1145 x 1720 mm |
| Net Weight | 3000 kg |
High speed double side planer
– Personnel who use the machine must be someone who has been instructed to operate this machine or who has experience using the woodworking machine.
– Regularly clean the machine, clean the glue and lubrication pump after each shift.
– The dimensions of the workpieces are not displayed correctly. We have to "set" this parameter.
– The embryo feed is too thick -> Thermal relay jumps (overloaded).
When you buy a machine, the technician will go to the site for more detailed instructions without spending too much time on guiding the operation of the machine.
High speed double side planer price
Please leave the need and contact information at the online chat meeting or contact 0903 600 113 and 028 7309 5276 for advice and fastest quotes about woodworking machine.
You can refer to other machine models at the Website: semac.com.vn or quocduy.com.vn
See more: DOUBLE SURFACE PLANER MACHINE – GTM 1020W