Double surface planer machine GTM 1020W
Introduction of double surface planer machine
Features
– Pneumatic-operated disc brakes
– Adjust the front table conveniently and accurately.
– Rotation control panel.
– Stable sliding cylinder.
– Strong drive system.
– High quality electronic components.
– The table top is plated with hard chrome and for smooth workmanship and maximum wear resistance.
– The grooves suit the height of the table to ensure outstanding rigidity and stability.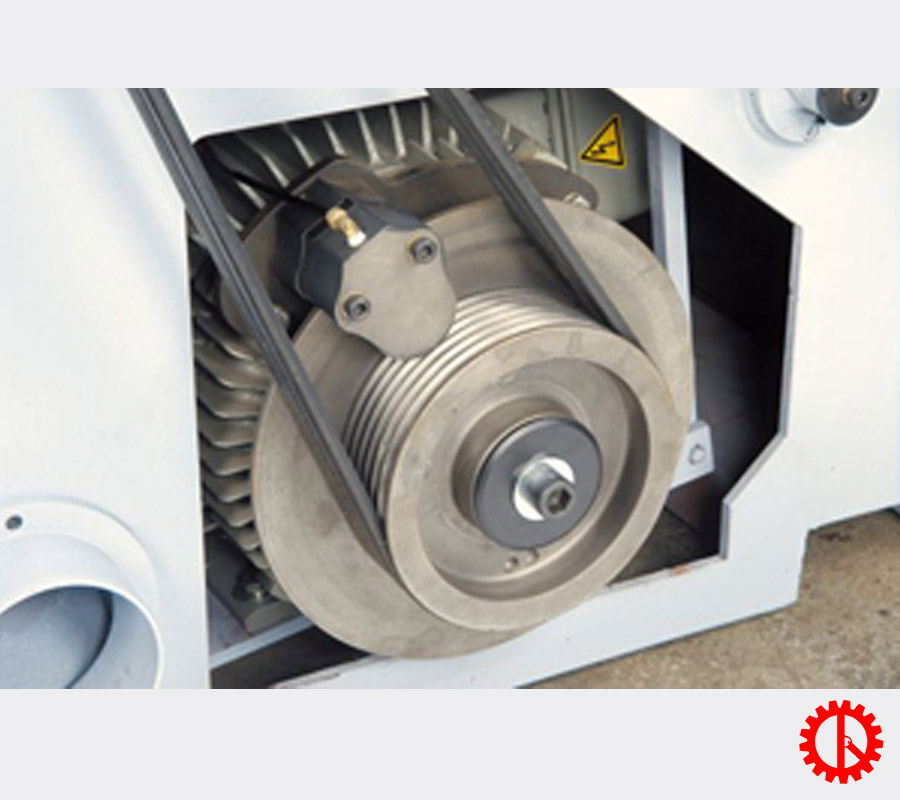 Pneumatically operated disk brake
The top and bottom cutterheads are equipped with pneumaticlly operated disk brakes which provide instant stop of cutterhead running. This ensures safety protection for the machine and the operator.
Convenient and accurate front table adjustment
The front table elevation is easily adjusted b turning a big handwheel combined with the worm gear mechanism. A mechanical meter is provided on the handwheel for accurately indicating the bottom cut thickness adjustment.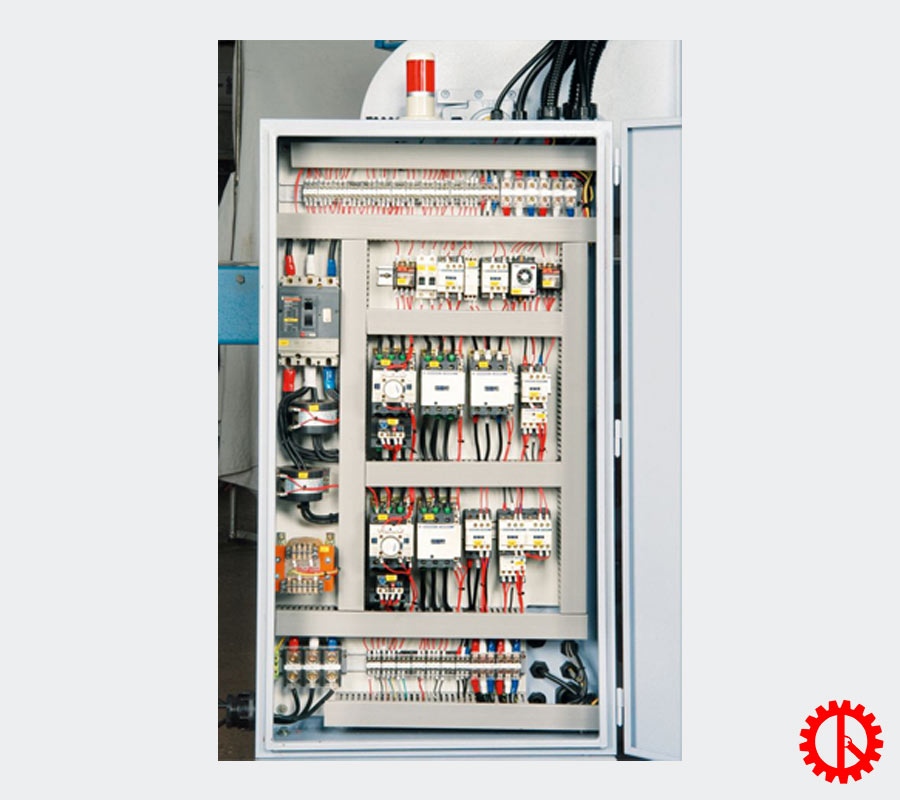 High quality electronic components
The electrical control system consists of high quality components which meet European standards. The control circuit is neatly arranged for convenient maintenance.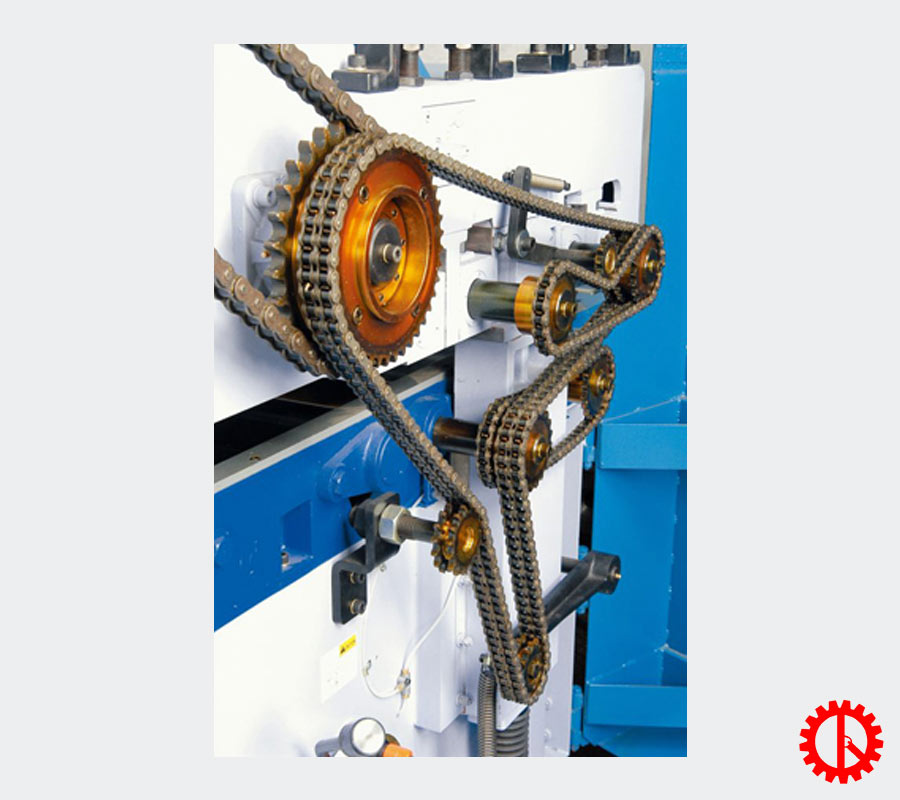 Powerful Transmission system
The feed rolles and table rollers are driven by the specially-designed double cain drive. This greatly upgrades feeding power and smoothness.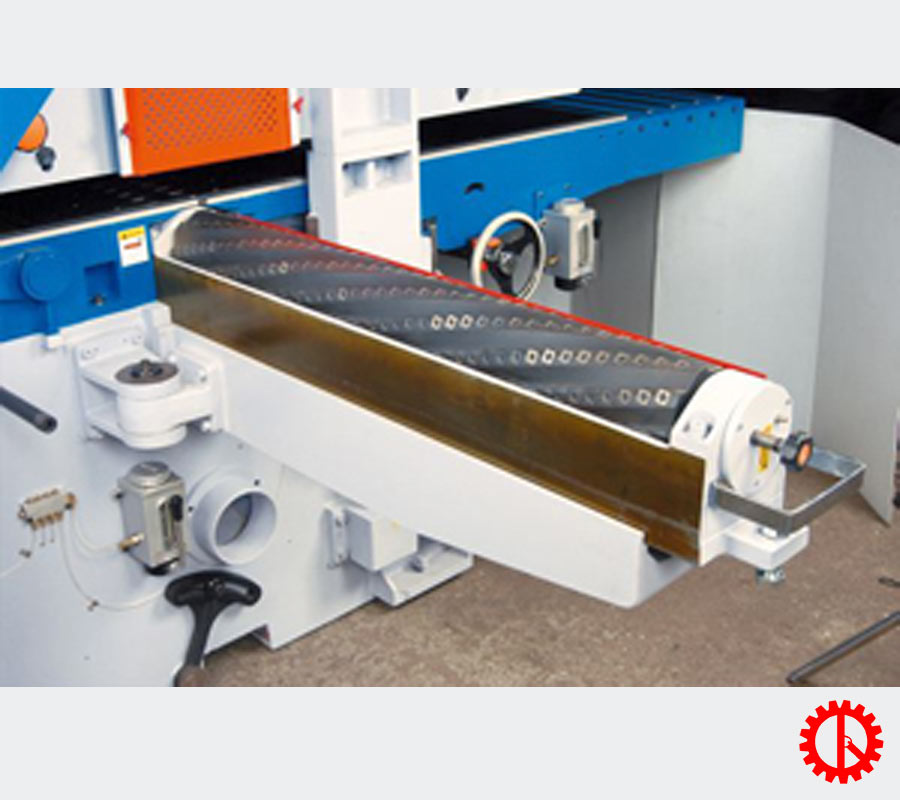 Helical cutterhead rest
The helical cutterhead can be conveniently pulled out and provides convenient knife bit replacement.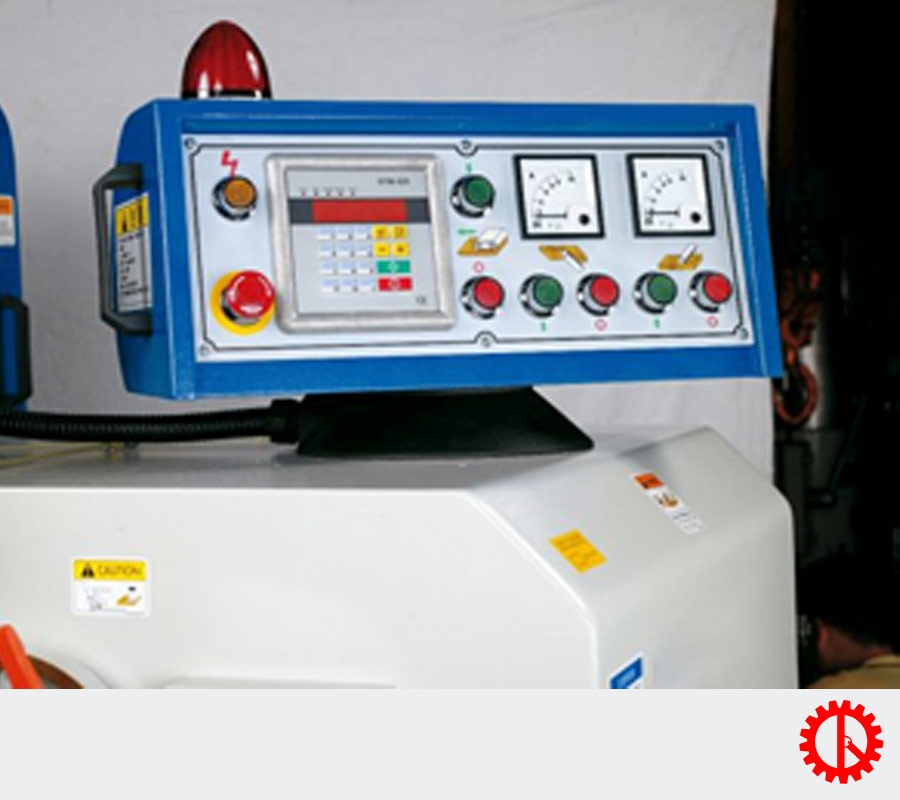 Swiveling control panel
The specially-designed swiveling control panel allows the operator to use the machine conveniently in any position.
Specifications
| | |
| --- | --- |
| Maximum Width Of Cut | 1020 mm |
| Maximum Thickness Of  Cut | 200 mm |
| Minmum Thickness Of Cut | 10 mm |
| Minmum Lenght Of Cut | 310 mm |
| Knife Nos. On Top Cutterhead | 328 cái |
| Knife Nos. On Bottom Cutterhead | 328 cái |
| Knife Sizes | TCT 15 x 15 x 2.5 mm |
| CutterHead Speed | 4000 vòng/phút |
| Variable Feed Speed-inverter | 8-24 m/phút |
| Dust Hood Outlet Diameter | 152 mm x 4 |
| Table Surface Area | 1016 x 2616 mm |
| Top Cutterhead Drive Motor | 40 (50) HP |
| Buttom Cutterhead Drive Motor | 30 (40) HP  |
| Feed Drive Motor | 7.5 HP |
| Upper Mechanism Elevation Motor | 1 HP |
| Machine Dimensions | 2750 x 1950 x 1900 mm |
| Net Weight | 6300 kg |
| Packing Dimensions | 2850 x 2050 x 2050 mm |
| Gross Weight | 7000 kg |
Price of Double surface Taiwan planer machine in 2020
Contact us on the hotline 0903 600 113 or 028 7309 5276 for advice and fastest quotes