Double-end tenon machine BY 813
Introduction of double-end tenon machine
Feature
– High efficiency : It adopts structures of stock bin type with continuous automatic feeding and automatic blanking to reduce feeding time of manual operation. It also uses the servo system with high responsiveness, higher accuracy and faster speed, which can produce 500-800 products hour.
– Convenient : It uses the touch screen operation with simple and clear interface and digital input of fill – to – empty mode. It also uses toothed disc of sector shape to adjust the angle and eliminates the cumbersome process that needs adjustment in all direction after adjusting the angle, making the adjustment of the machine convenient and fast.
– Stability: The body adopts a hollow tubular structure with high stability, which eliminates stress through tempering to ensure the body's durable stability with no deformation. The Y axis is lightweight to reduce inertia and improve the durability of moving parts. The automatic lubrication system is used to reduce the influence of wood ash on the machine and ensure the smooth and stable operation of the machine
– Economy : The servo system with good stability and control system are chosen. Each moving parts are imported parts are imported parts to ensure good service performance and ensure that it is not easy to fail and improve the machine utilization rate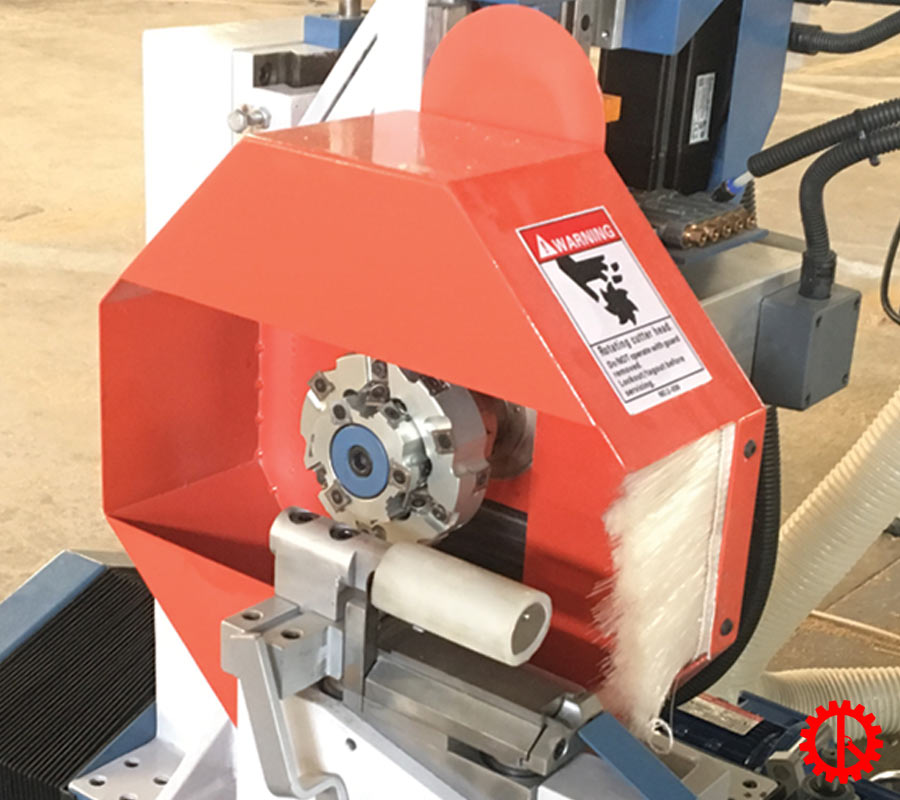 Helical cutter
Helical cutter works continuously, increasing productivity.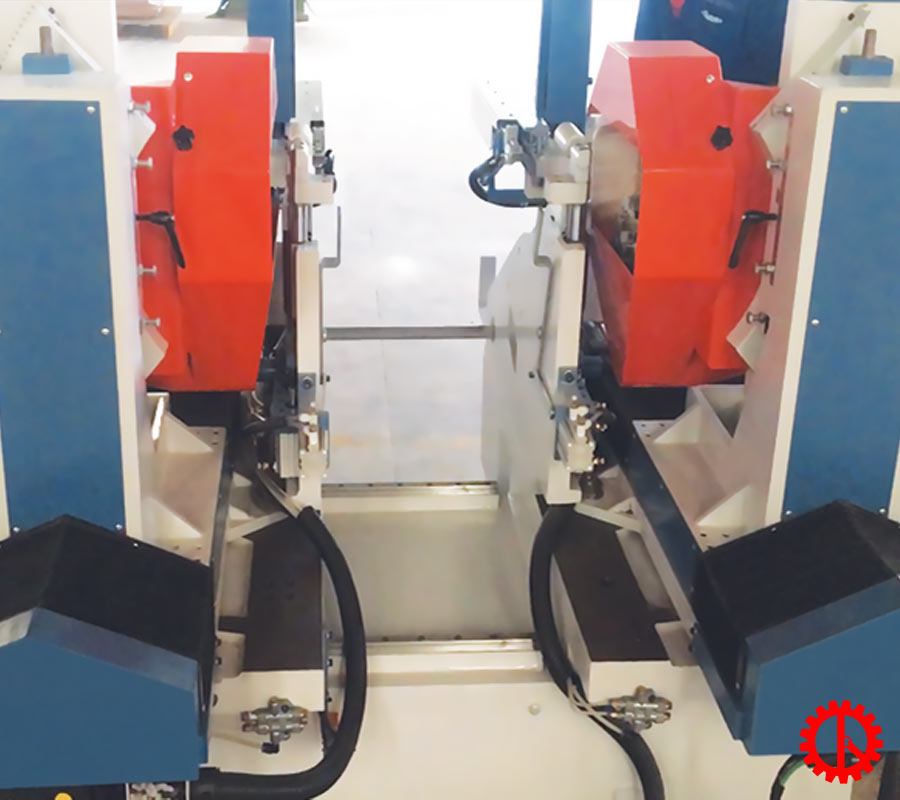 The length of walk peas
The length of walk peas can be set up by servo motor.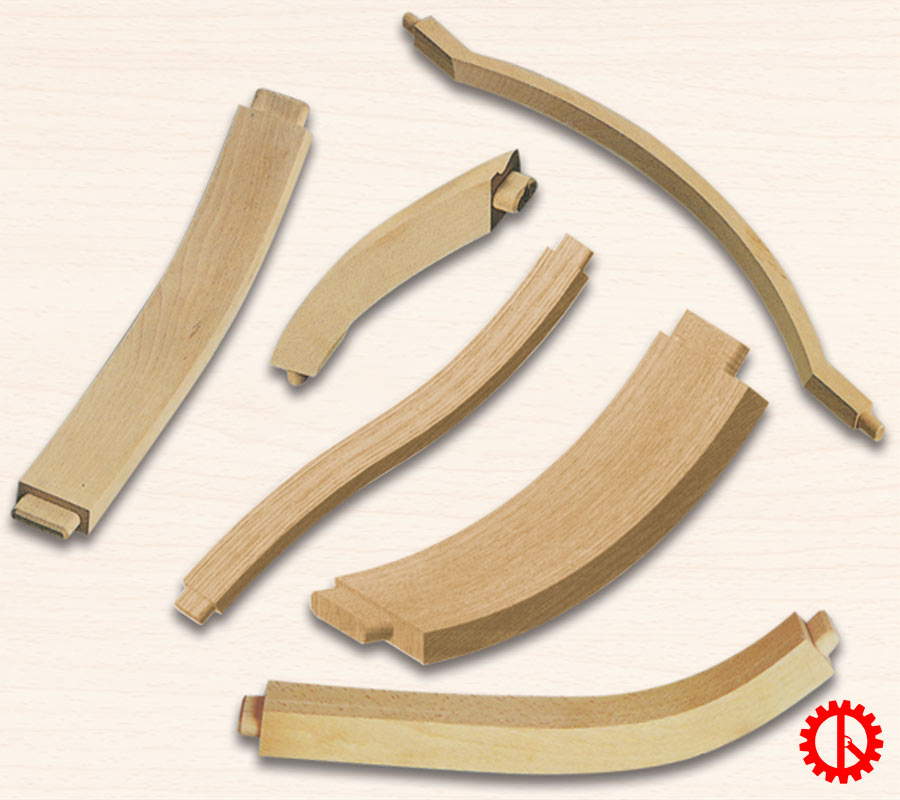 Product
The machine can make several type of tenon
Specification
| | |
| --- | --- |
| Length of processing material | : 220-2000 mm |
| Width of processing material | : 20-150 mm |
| Thickness of processing material | : 12-50 mm |
| Machining maximum tenon | : 8-50 mm |
| Horizontal adjustable angle | : +50, -200 |
| Vertical adjustable angle | : +350, -50 |
| Spindle motor | : 5.5 Kw x 2 |
| Length regulating motor | : 400 W |
| Total power | : 16,5 Kw |
| Spindle speed | : 9000 rpm |
| Working pressure | : 0.4-0.6 Mpa |
| Machine size ( L x W x H ) | : 3800 x 1400 x 1600 mm |
| Machine weight |  : 1680 Kg |
Refer to other oval tenon machines at : Round end tenoner machine