Cnc double end tenoner produces high-speed 2-head mortises with just a few screen inputs.
Introduction of cnc double end tenoner
Features of CNC double end tenoner
Easy control by computer and quick parameter setting: Just enter the workpiece size and the tenon size will be cut without the need for a checking program. This makes cutting tenons easier. 15" color LCD touch screen. Windows CE operating system. Equipped with mouse and MPG crank. Has a USB input port and Internet transmission function.
Easy parameter setting: Different parameters for tenon cutting can be set at the same time. Personalized display for easy planning, easy understanding, and simple operation.
Thermal converter for control cabinet: Electronic parts in the electrical cabinet are:
+ Maintain at constant temperature conditions.
+ Ensures stability and extends the life of electronic components.
The bar feeding part is specially designed and controlled by 2 bar feeding arms, allowing the bar to be brought from the feeder to the clamping and tenoning unit at high speed.
Simplification in structure and quick workpiece loading not only helps us minimize empty time but also minimizes problems in workpiece loading operations.
Structures of cnc double end tenoner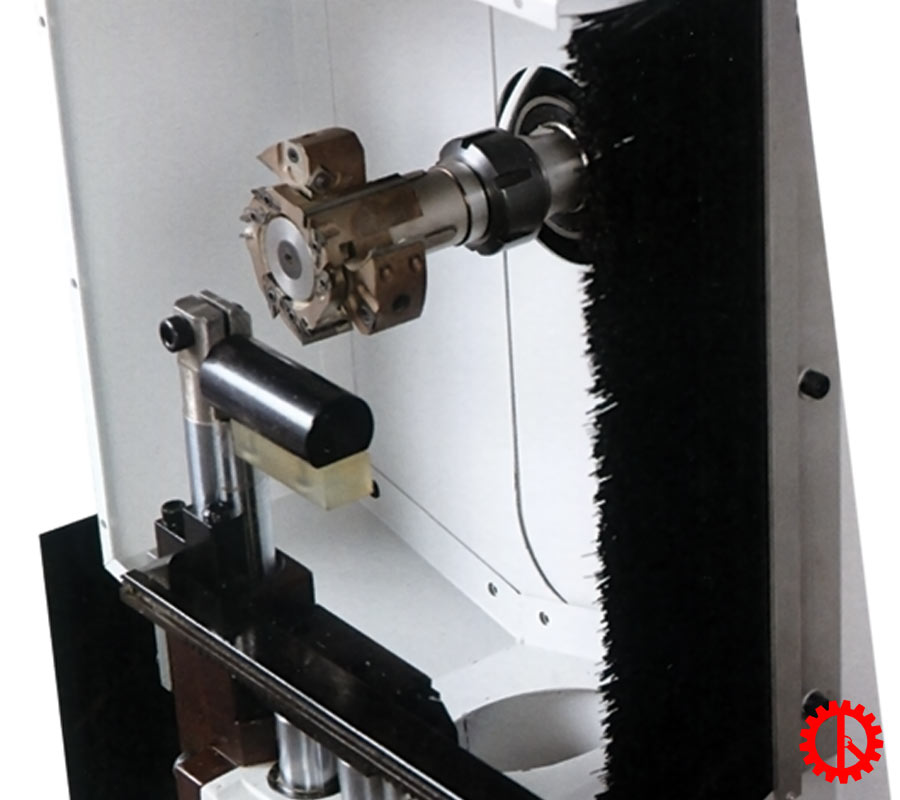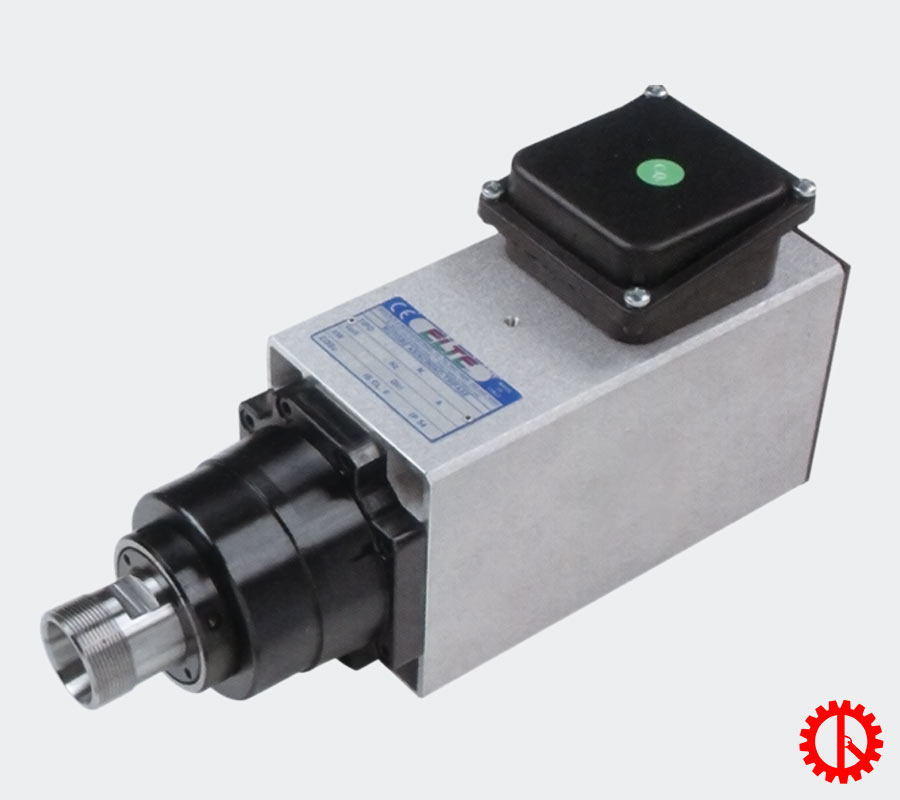 Italy imported high speed spindle with high precision
Allowing to resist heavy loads in axial and radial directions.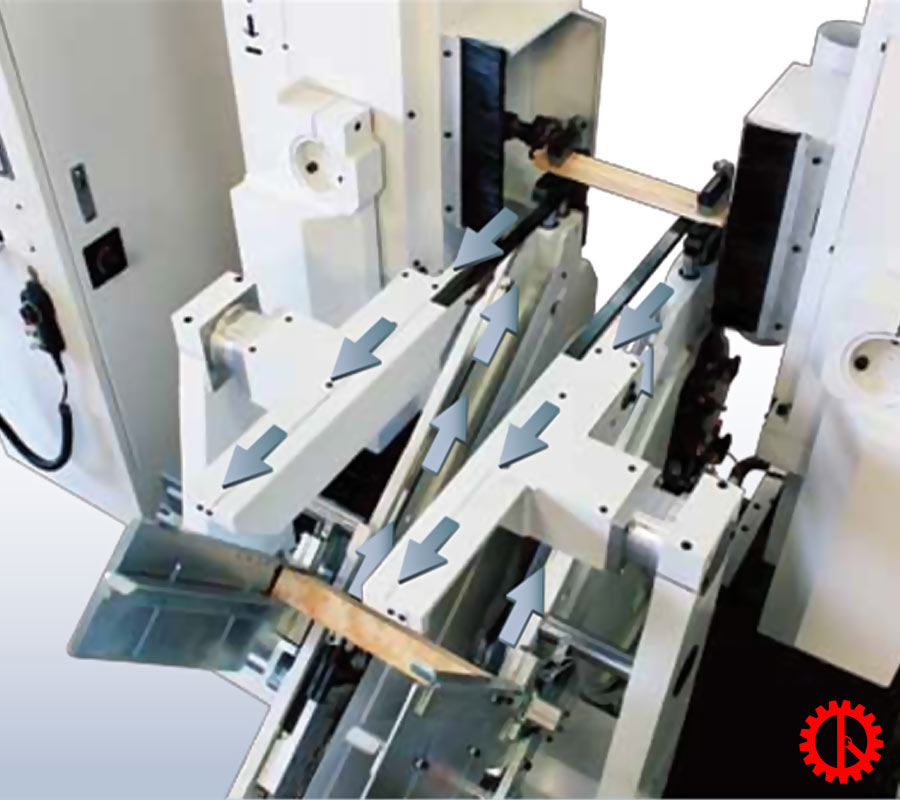 Innovative two crank arm drive feeding mechanism, simple and quickly feed transmission make reduces non-cutting time and minimizes trouble.
Specifications of CNC double end tenoner
| | |
| --- | --- |
| Max. size of wood | 50 x 145 x 1500 mm |
| Max. tenoning size | 30 x 45 x 125 mm |
| Max. width of cut( Z-axis) | 1500 mm |
| Max. length of cut( Z-axis) | 1300 mm |
| X-axis feed rate | 50 m/ min |
| X1-axis feed rate | 50 m/ min |
| Y-axis feed rate | 50 m/ min |
| Y1-axis feed rate | 50 m/ min |
| Z-axis feed rate | 0.667 m/ min |
| Spindle speed | 0 – 9000 rpm |
| Spindle motor | 3.3 Kw x 2 |
| X1-axis servo motor | 0.85 Kw |
| X2-axis servo motor | 0.85 Kw |
| Y1-axis servo motor | 0.85 Kw |
| Y2-axis servo motor | 0.85 Kw |
| Z-axis servo motor | 0.85 Kw |
| Net weight | 2350 Kg |
| Machine size | 3900 x 1700 x 1930 mm |
Video of operating the 2-head cnc tenon making machine
Latest cnc double end tenoner price
At Quoc Duy, we take immense pride in being a leading supplier of the finest woodworking machine available in the market today. Our machines are available in various models and are equipped with the latest components that we import from Taiwan, Europe, and other countries. Our team of experienced technicians is dedicated to providing the best advice and assistance to customers who may have any questions or concerns.
If you need information about our round end tenon machine system, please do not hesitate to contact us using the details below. We assure you of a prompt response to your inquiry.
We also welcome you to visit our factory, located at 401 To Ngoc Van, Thanh Xuan Ward, District 12, Ho Chi Minh City, to witness our machines in action.