Cnc machine center UNITEAM CK
Introduction of cnc machine center
Machine structure
The 2 working units (which can be customised to suit production needs) rapidly handle the most popular standard cuts, including mortice and tenon, strut, half lap joint, profile, and dovetail joints, etc.
The 5-axis, 17kW milling unit, can handle machining operations with large, heavy tools thanks to the encoder placed on the spindle axis, which regulates the current used, based on the advancement of the tool.
Dedicated blade group, 735 mm diameter with 5-axis control
The main milling unit has a tool magazine with 12 positions that can hold a 640 mm diameter blade and a chain-type aggregate
Perfect blocking for beams and pieces of various sizes
Motorised conveyor belt for the removal of chips and waste.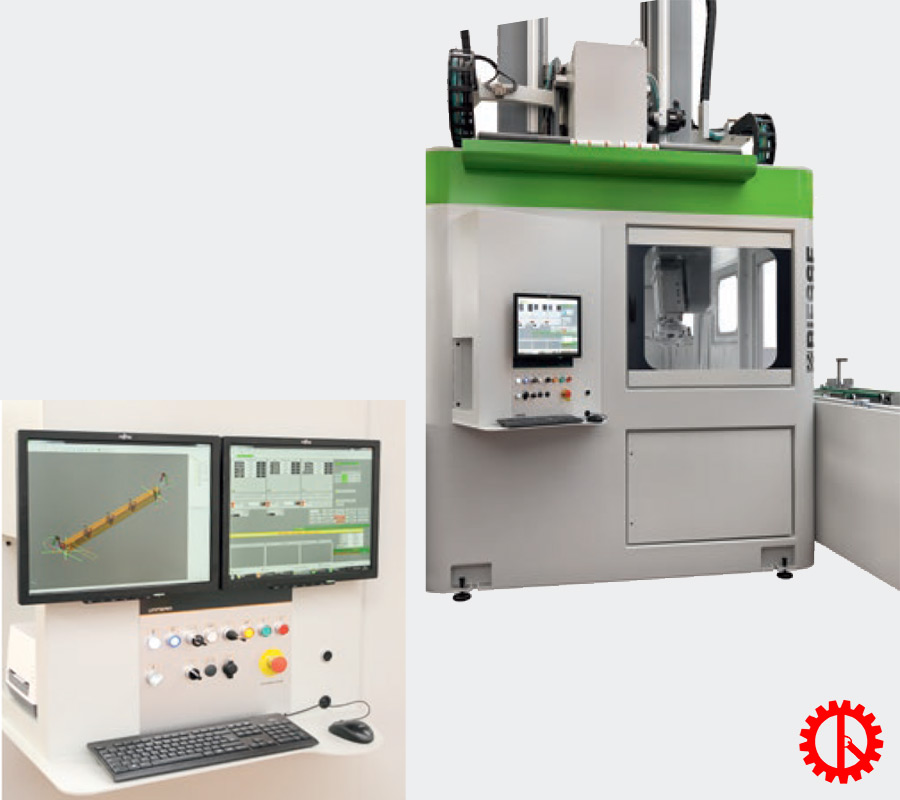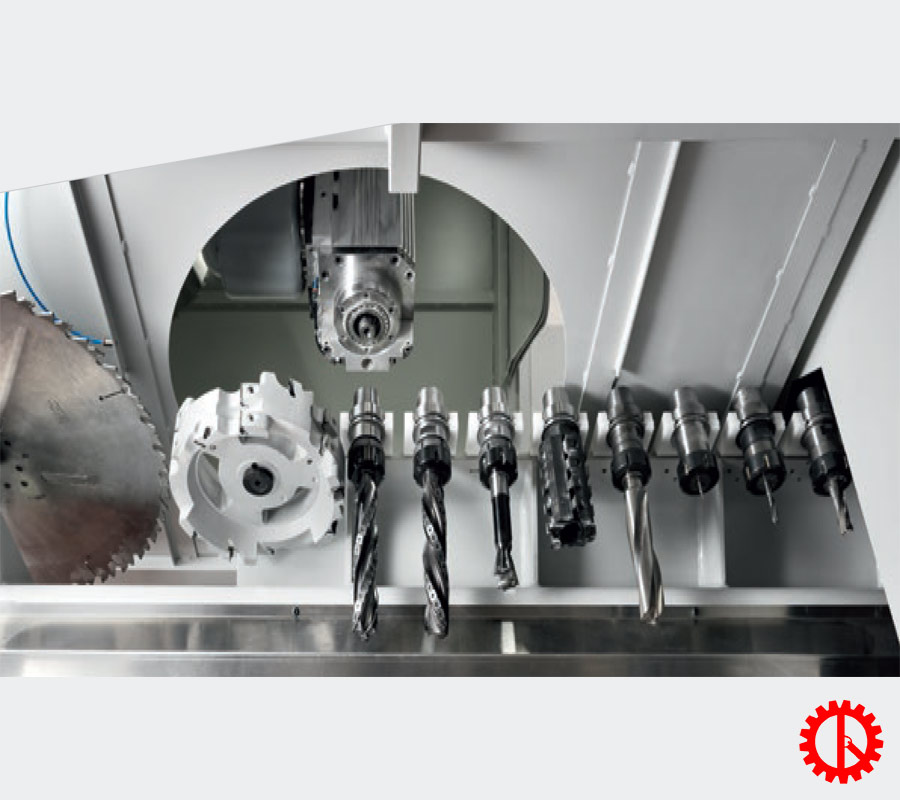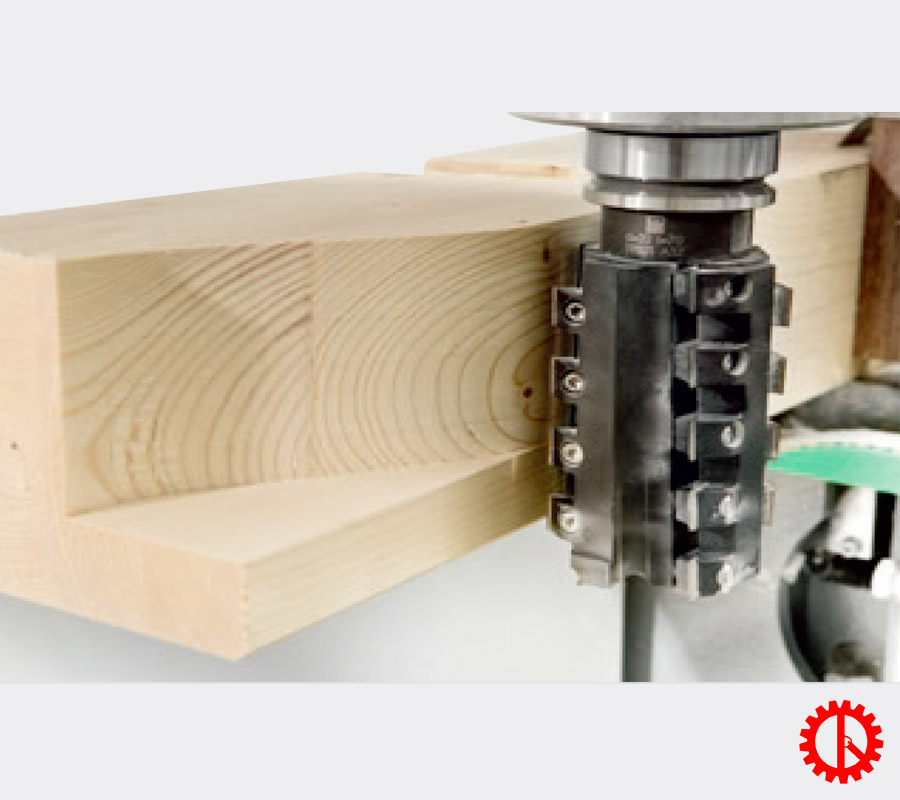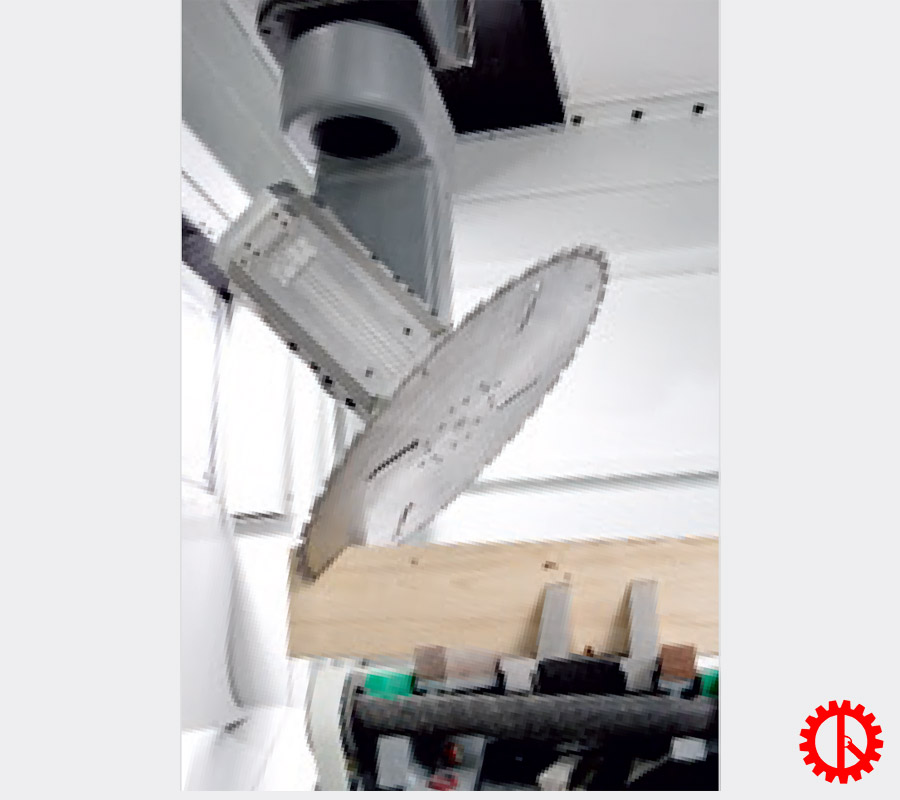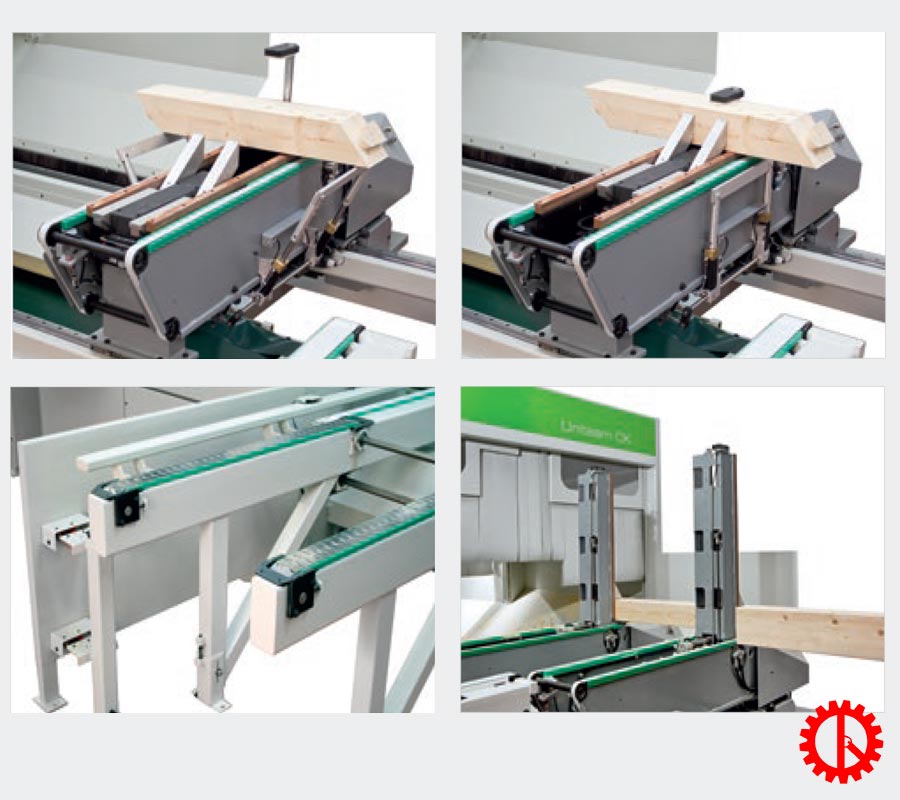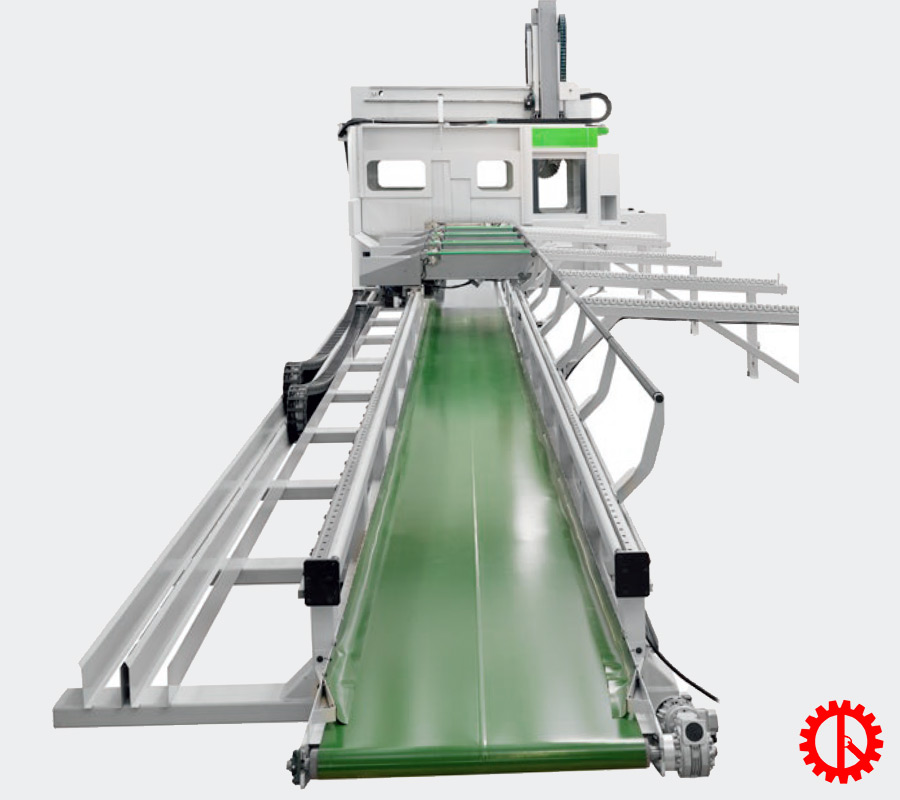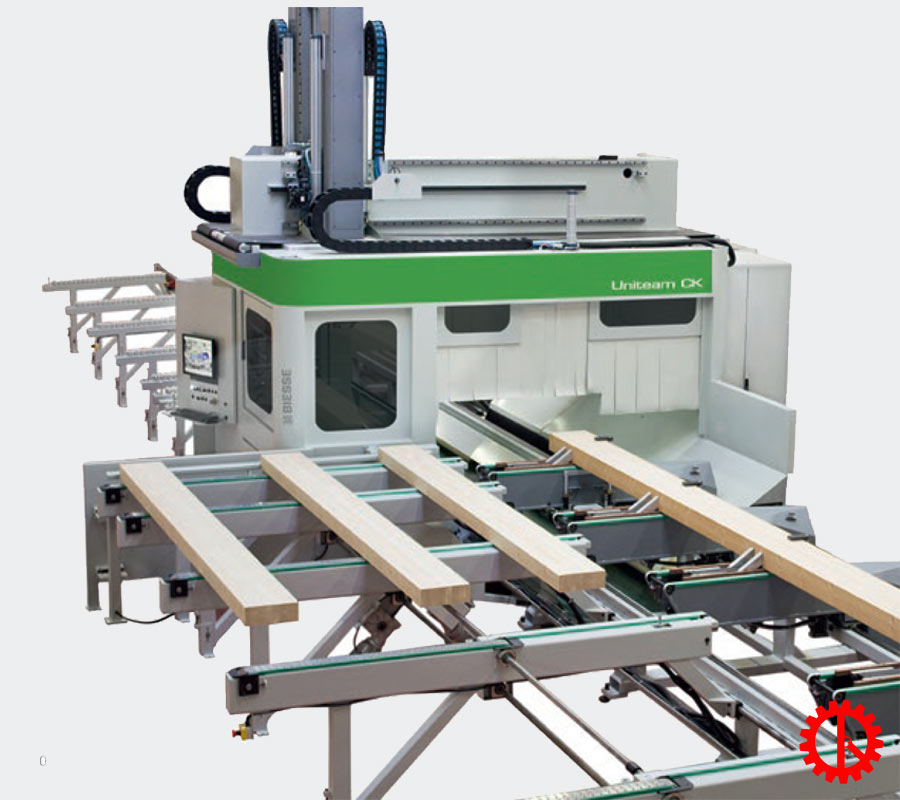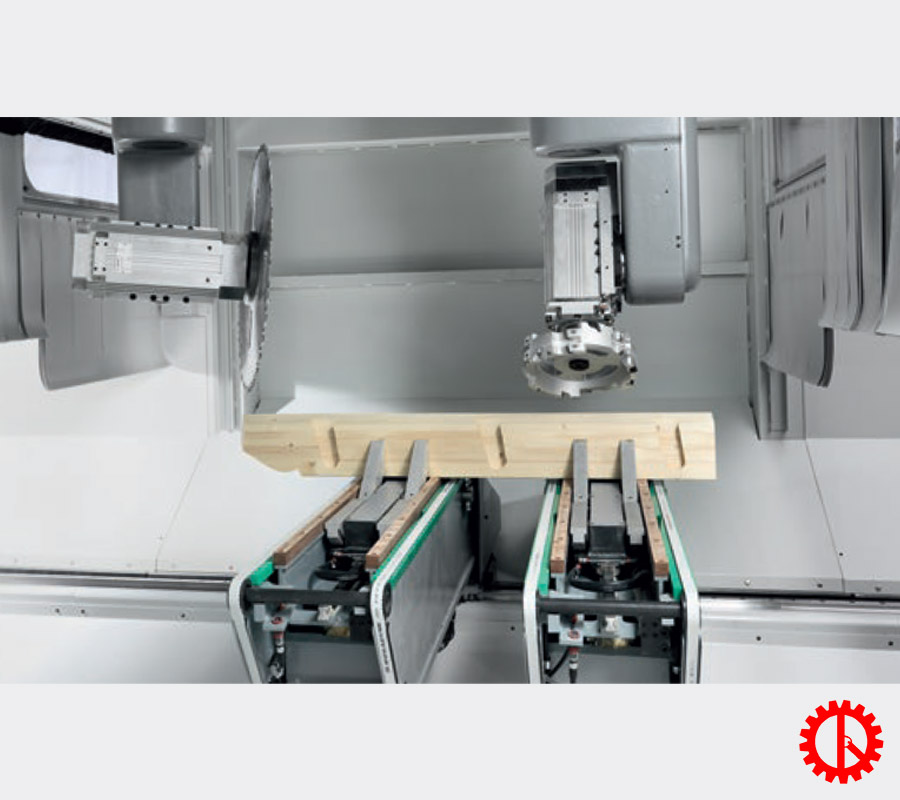 Specifications
| | |
| --- | --- |
| Working fields UNITEAM CK 9 m | 500-9000 x 60-1250 x 60-600 mm |
| Working fields​ UNITEAM CK 14 m | 500-14000 x 60-1250 x 60-600 mm |
| Working dimensions UNITEAM CK 9 m | 22700 x 6200 x 4600 mm |
| Working dimensions UNITEAM CK 14 m | 32700 x 6200 x 4600 mm |
| Machinable dimensions of panel (Carriage loading with horizontal and vertical panel locking) | 600 x 300 mm |
| Machinable dimensions of panel (Carriage loading with vertical panel locking only) | 1000 x 300 mm |
| Machinable dimensions of panel  (With depression device accessory for panels) | 1250 x 220 |