Triple head wide belt sander Semac is the solution for units that require extremely high smoothness and shine. 3-roll continuous scrubbing design, providing maximum productivity.
Introduction of triple head wide belt sander semac
Features of triple head wide belt sander semac
Smooth and smooth the surface of the workpiece effectively in just 1 pass of the workpiece
Design: 2 sanding shafts and 1 lead sanding shaft
High-quality rubber checkered conveyor belt, good heavy load capacity.
The 3-axis barrel sander has a sturdy frame design and stable processing with high capacity.
Structures of triple head wide belt sander SEMAC
Possesses 3 sanding axes:
1 demolition shaft
1 smooth scrubbing shaft
1 fine grinding shaft
In which the P axis is a lead sanding shaft with an A-shaped shaft design, with a clock to easily adjust the workpiece feed. The P axis can smooth and polish the wooden surface perfectly.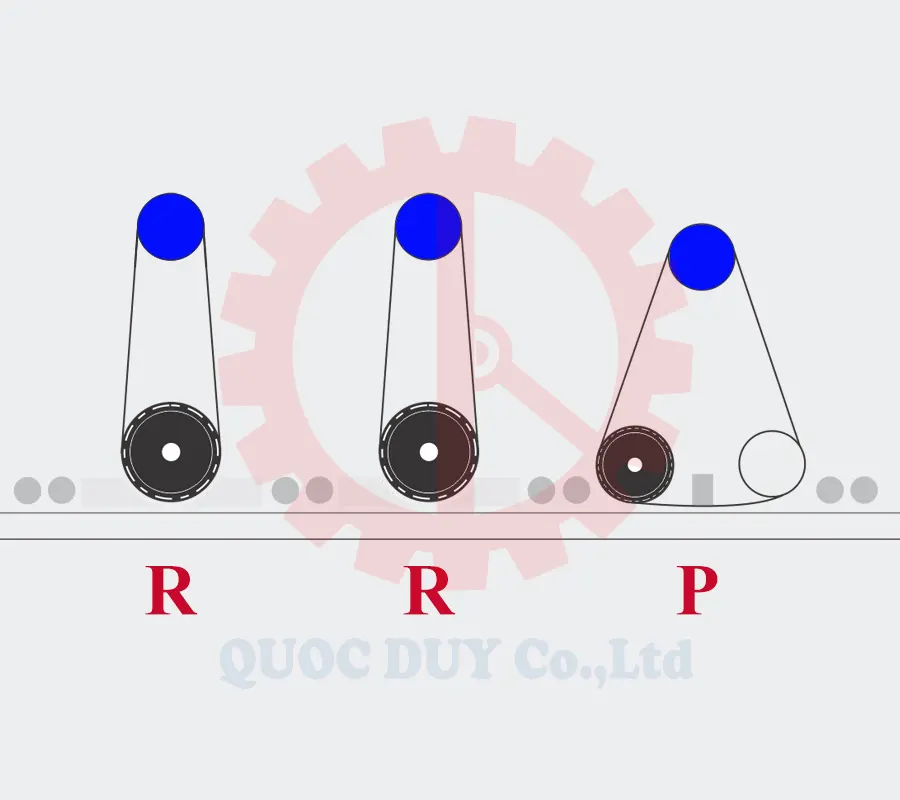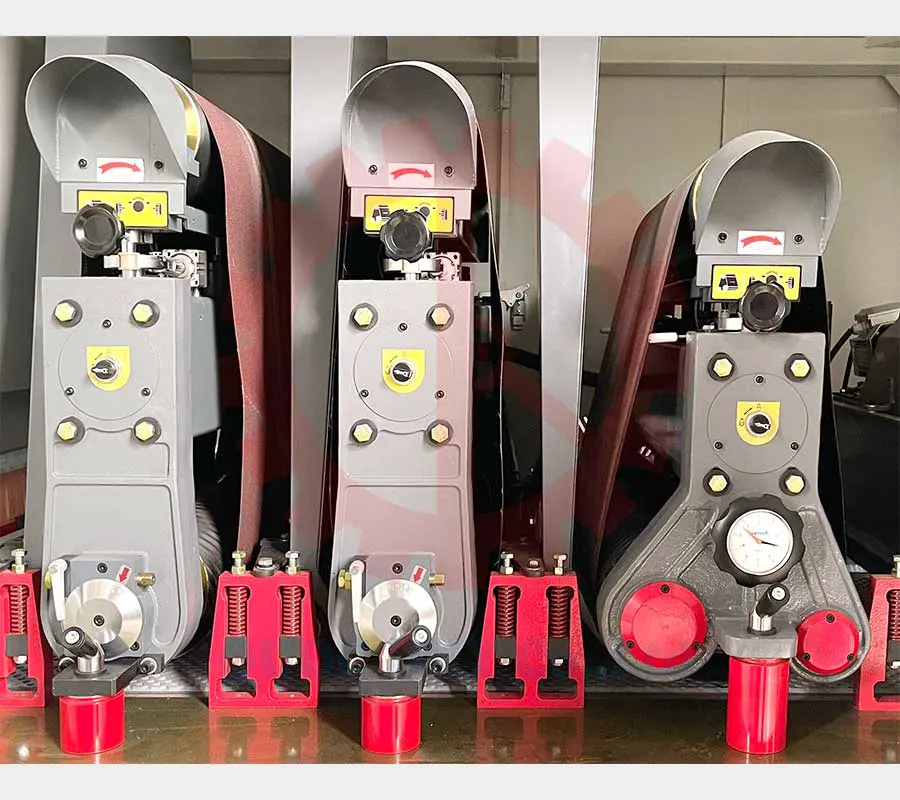 Specification of triple head wide belt sander semac
| | |
| --- | --- |
| Max. Working width | : 1000 mm |
| Min. Working length | : 490 mm |
| Working thinkness | : 2 – 160 mm |
| Dimension of abrasive belt | : 1030 x 2000 mm |
| Feeding speed | : 4 – 36 m/min |
| Motor #1 | : 18.5 kw |
| Motor #2 | : 15 kw |
| Motor #3 | : 11 kw |
| Conveyor motor | : 3 kw |
| Lift table motor | : 0.37 kw |
| Rush roller motor | : 0.37 kw |
| Air pressure | : 0.6 Mpa |
| Exhaust volume requirement | : 7000 m3/h |
| Total power | : 48.24 Kw |
VIDEO OF OPERATION OF triple head wide belt sander semac
Some other wide belt sanders line
Wide belt sanders machine has many types such as triple head wide belt sander 700mm, belt sander machine 1m, two head wide belt sander 1m3, etc. Depending on production needs, customers can choose the most suitable machine model.
Application of of triple head wide belt sander in production
The machine is used in the product surface finishing process.
Barrel sanders are widely used in medium and large-scale wood manufacturing and processing workshops.
Can sand and flatten the surface of wood types such as MDF, MFC, and all types of wood plywood.
Barrel sanding machine is an indispensable wood processing machine in furniture and wood processing factories today.
Latest triple head wide belt sander semac price
Quoc Duy is the proud owner of an experienced sales team who are always ready to assist customers in selecting the most optimal product line. For the quickest support, please reach out to us using the following contact details:
Alternatively, you can visit our factory located at 401 To Ngoc Van, Thanh Xuan Ward, District 12, Ho Chi Minh City to see the operating process of the latest, most advanced machines in action.