Linear sanding machine SM TS4W8
Introduction of linear sanding machine
Features
– Profile sanding machine complete all 4 edge model SMT-S4W8 branded SEMAC – Quoc Duy.
– The product is high quality with fully automatic operation.
– You can sanding different profile types, smooth the face of product.
– The machine has independent control box and touch screen. Easily control parameters during processing.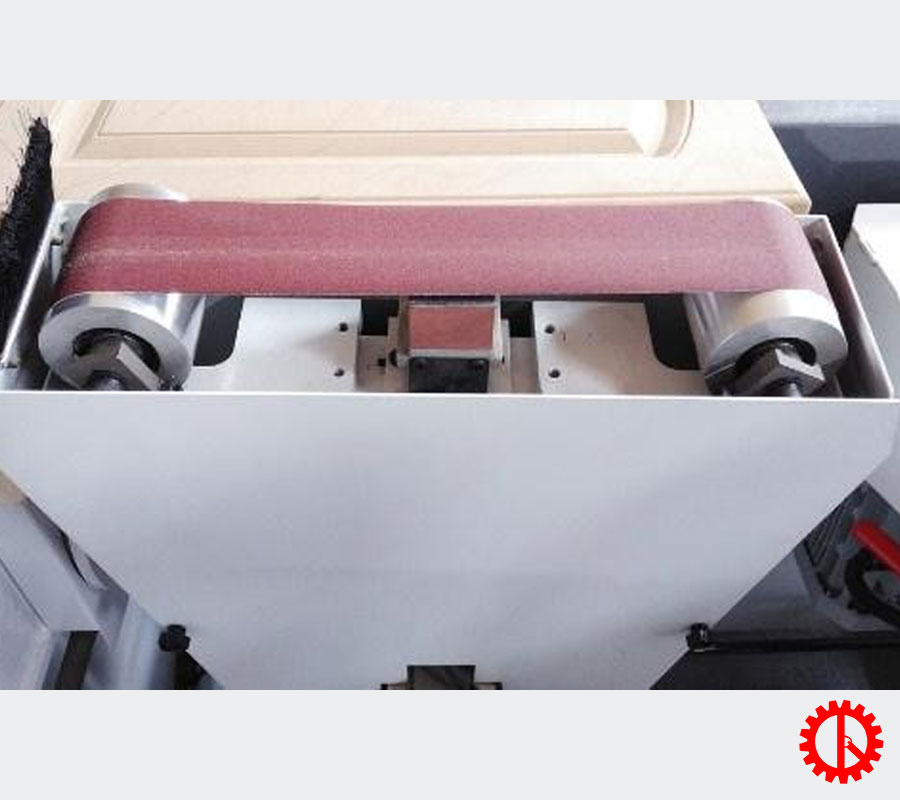 Mark S part is 400 type triangle sand
sand head can be tilted from +90° to -45°,can sand white coating and ground coating.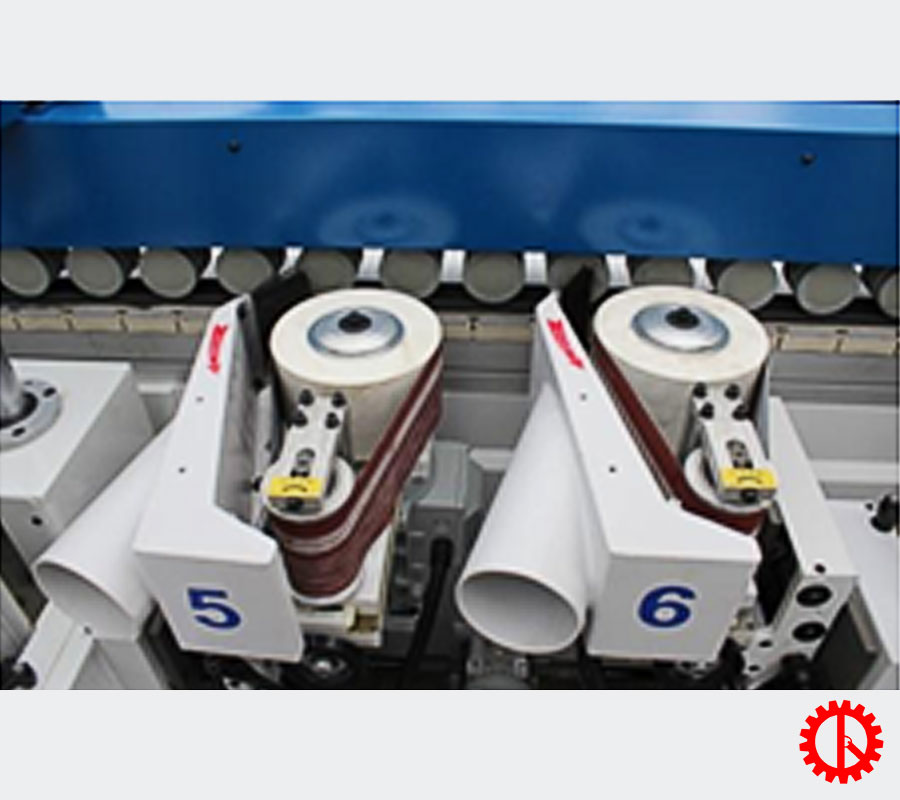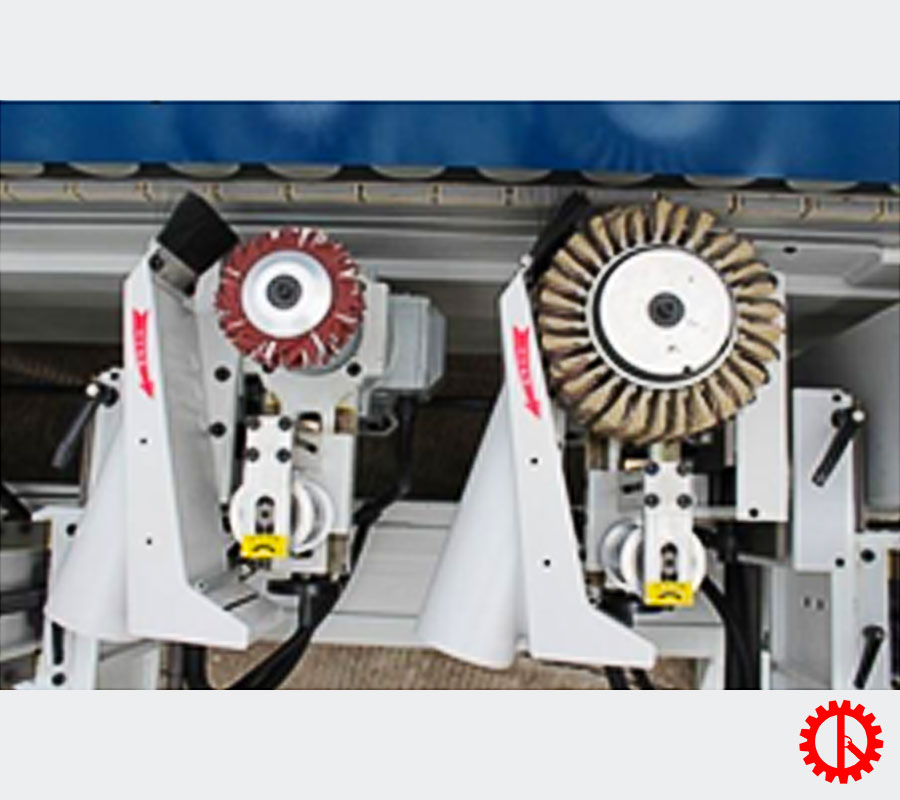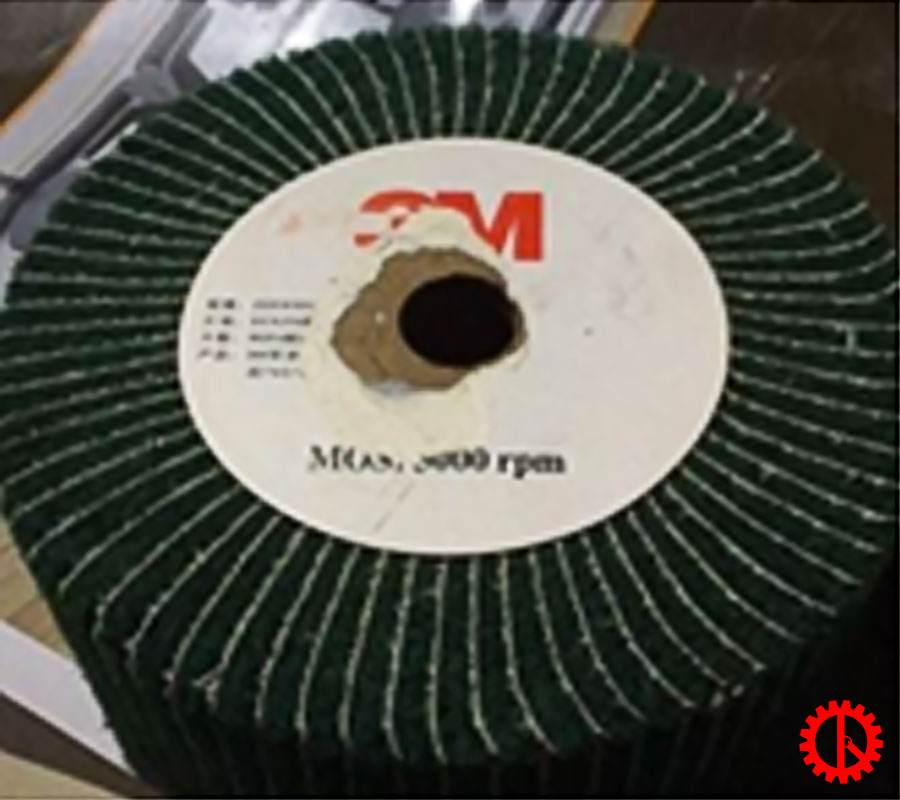 Specifications
1. Belt sanding unit = S triangle sanding
Press module length×width×height     
: 150×80×50mm
Sanding motor 

: 2.2kw*4

Oscillation motor               

: 0.09kw*4

Pulley     

: 200mm

Belt size                                 

: 2060×80mm

Useful working width                

: 80mm

Dist suction hood dia.                  

: Φ100mm

Compressed air  

: 0.6Mpa, 2.0m3 /hour

This unit is build in solid structure composed by steel and cast aluminum, worked by CNC machine tools and it's tiltable from -45°to + 90 °by manual, the cast iron post with 3-direction adjustable.

Oscillation of the abrasive belt by motor with gearbox

Belt tension on lateral aluminum pulley in order to avoid motor wearing

Sanding pad pushing control by valve and pressure adjustable, forward and backward control by PLC

Speed variable control by inverter
2. Brushing sanding W unit
Sponge wheel size for top and bottom sanding

: Diameter:150mm

Sponge wheel size for left and right sanding

: Diameter:100mm

Disc motor               

: 1.5kw*8

Motor spindle            

: Φ25.4mm

Paper perimeter × width     

: 840×100mm

Useful working width      

: 100mm

Dust suction hood dia.           

: Φ100mm

Compressed air          

: 0.6Mpa,2.0m3 /hour

This unit is build in solid structure composed by steel and cast aluminum, worked by CNC machine tools and it's tiltable from -90°to + 90 °by manual, the cast iron post with 3-direction adjustable

Brush sanding unit motor with reversible rotation, the motor spindle is complete with shaft spanner to clamp easy.

Speed variable control by inverter

This unit is complete with jumping system for go in and out at end of work piece, avoid the end over-sanding
3.Specifications
| | |
| --- | --- |
| Feeding speed                               | : 5-32 m/min |
| Feeding table height                   | : 850 mm |
| Feeding motor   | : 4.07 kw |
| Total power            | : 25.23 kw |
| Overall size    | : 9800 × 1800 × 1600 mm |
| Net Weight  | : 4200 kg |
See more: SANDING MACHINE