High frequency frame assembling machine SM 868A is a product used to process picture frames, door frames, cabinet frames, etc. with high capacity. Mass production machines, uniform quality, not dependent on labor.
Introduction of high frequency frame assembling machine
Feature of hydraulic frame machine 
A high-frequency door frame joining machine is an efficient tool used for assembling various types of furniture frames, including cabinet doors, drawers, picture frames, and mirror frames.
A high frequency laminating machine is capable of drying the glue in just 2 to 20 seconds, which saves a significant amount of assembly time and labor.
It offers high precision with step-by-step motor control, ensuring that the frame diagonal tolerance is less than or equal to 0.5mm.
This feature results in maximum cost savings by reducing the need for rework or wastage.
The high frequency frame assembling machine is equipped with a touch screen and PLC control, allowing easy parameter adjustments.
Additionally, it allows for adjustable pressure, power, and heating time, making it a versatile and customizable tool for different types of furniture frames.
Structure of high frequency door frame assembly machine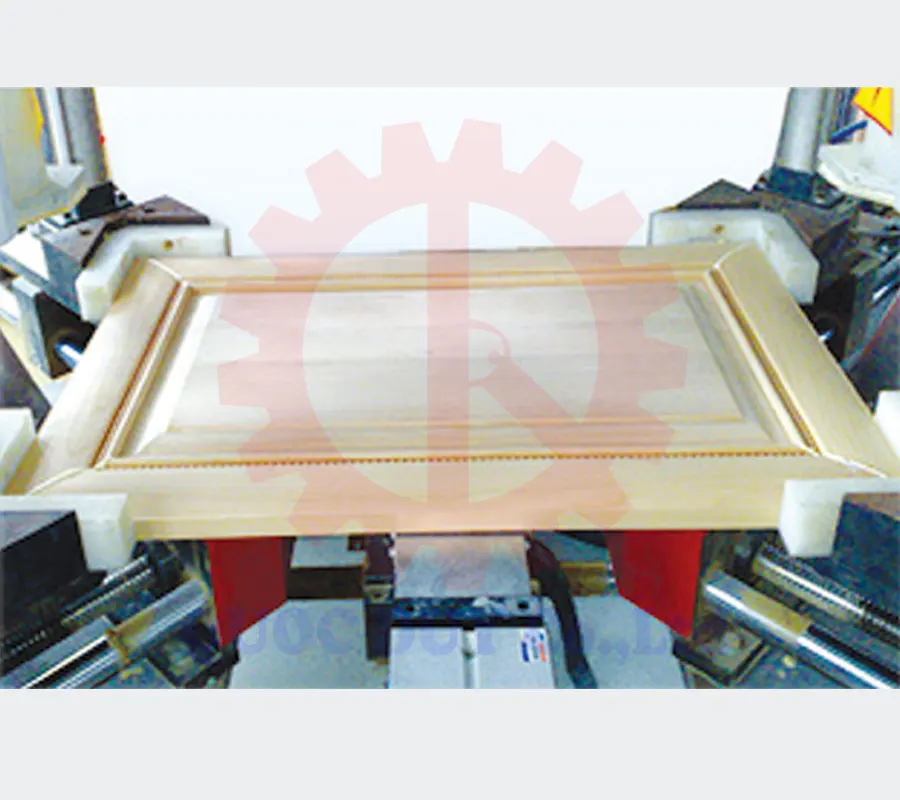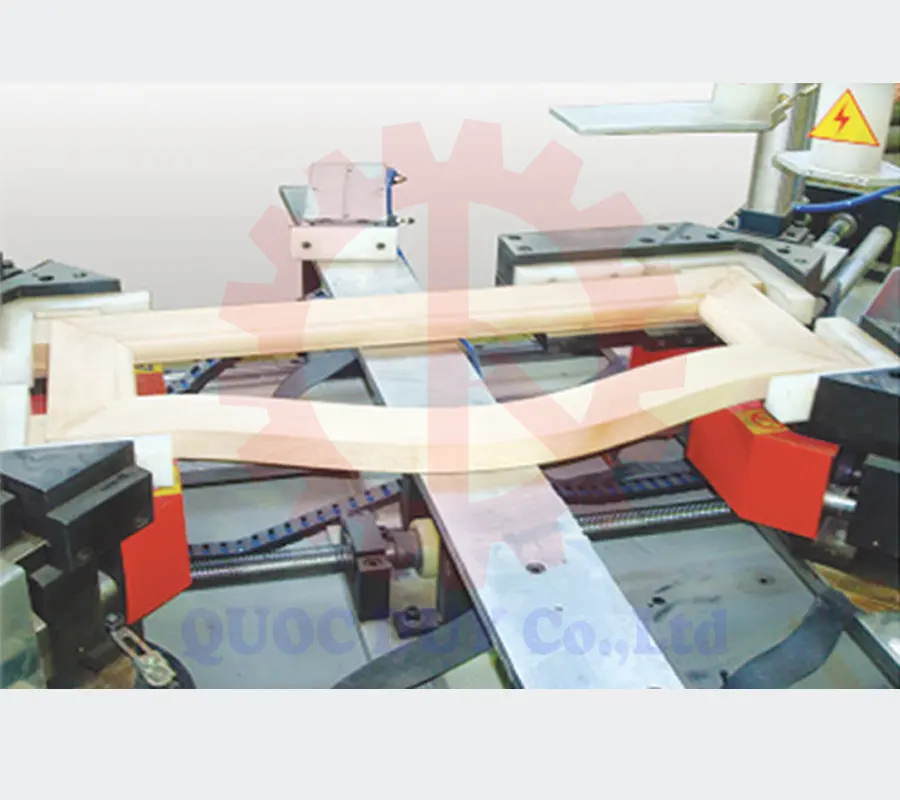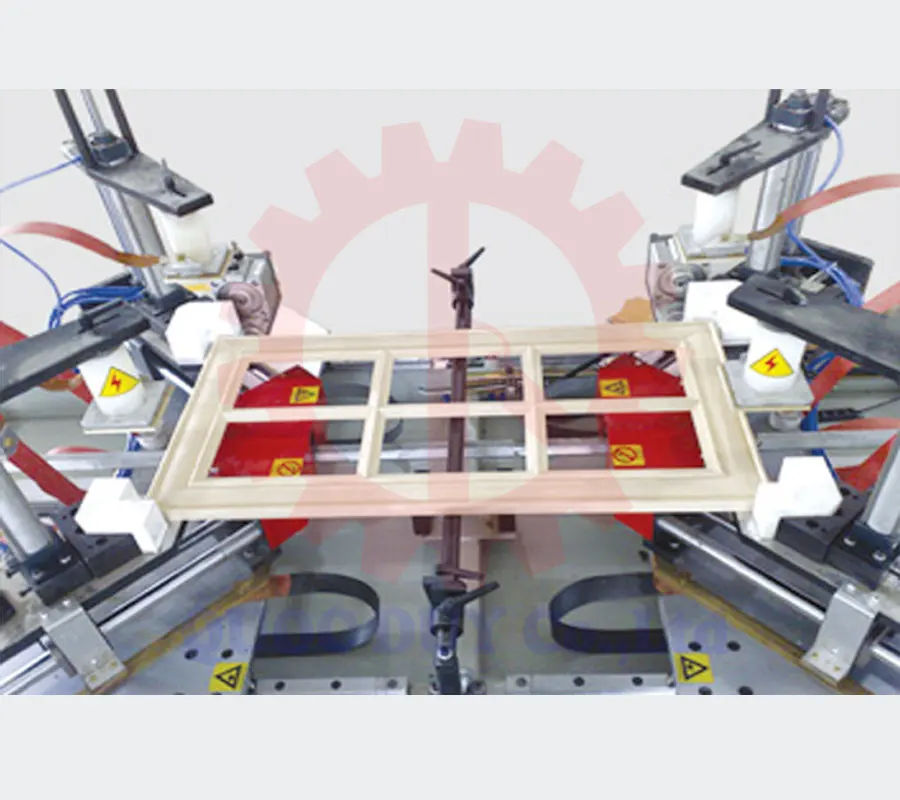 Specifications of high frequency frame assembling machine
| | |
| --- | --- |
| Working table | : 3000 x 950 |
| Min working size | : 130 x 130 mm |
| Pressing mode | :  Precision lead screw |
| Machine size | :  4050 x 1330 x 2400 mm |
| Net weight | :  1800 kg |
VIDEO OF OPERATION OF HIGH FREQUENCY DOOR FRAME ASSEMBLY MACHINE
The latest lines of high frequency frame assembling machine
The wood laminating machine system has undergone significant technological advancements. Currently, there are various pressing machines available, including the cabinet frame assembly machine, high-frequency touch screen laminating machine, and high-frequency curved laminating machine, high frequency single head assembly machine.
The high frequency press machine utilizes high-frequency waves to quickly cure the glue, ensuring a tight adhesion of the finished product. This makes it an ideal source of raw materials for wooden furniture manufacturers, including cabinets, tables, chairs, beds, flooring, and more.
Latest high frequency frame assembling machine price
Choosing the right high frequency press machine that suits your needs and budget can be a daunting task. It's important to select a reputable manufacturer with extensive experience in the industry.
Quoc Duy has over two decades of experience in providing woodworking machine domestically and internationally. We place top priority on quality and customer service. For the fastest support, please contact us using the information provided below:
You can also visit our factory at 401 To Ngoc Van, Thanh Xuan Ward, District 12, Ho Chi Minh City to observe the operation of the most modern machines firsthand.