Computer control panel saw GABBIANI S95
Introduction of computer control panel saw
Features of computer control panel saw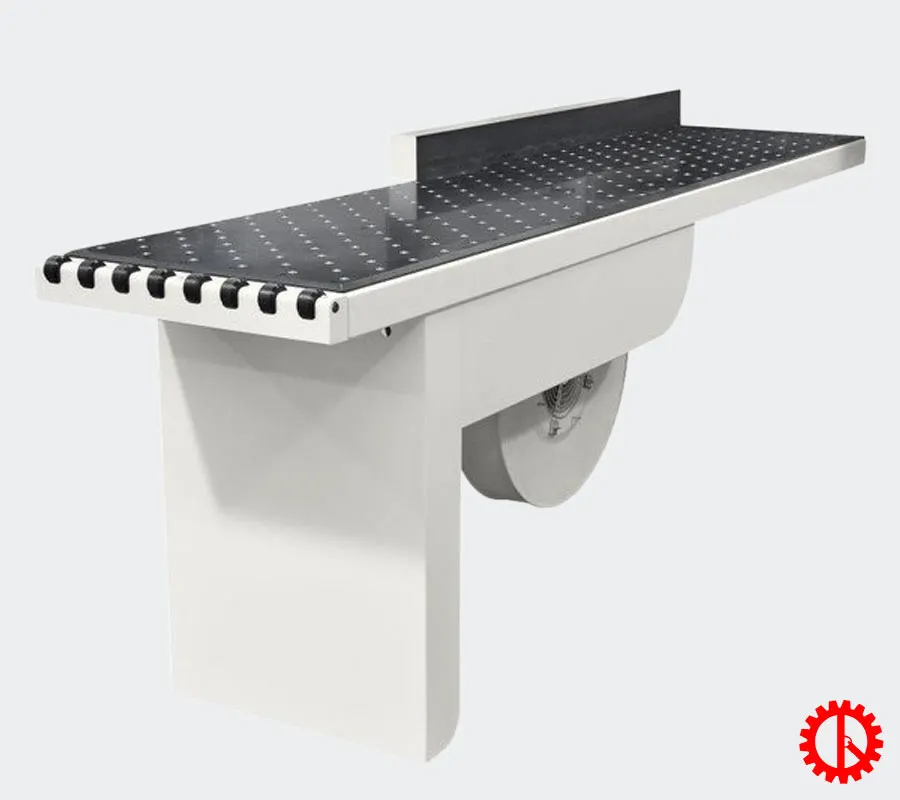 An air blowing table that can be selected is an essential tool.
The air-blowing device on each table section can be enabled or disabled via independent motors, ensuring optimal sliding of the panels only where necessary and preventing accidental falling of cut panels temporarily stored on the tables.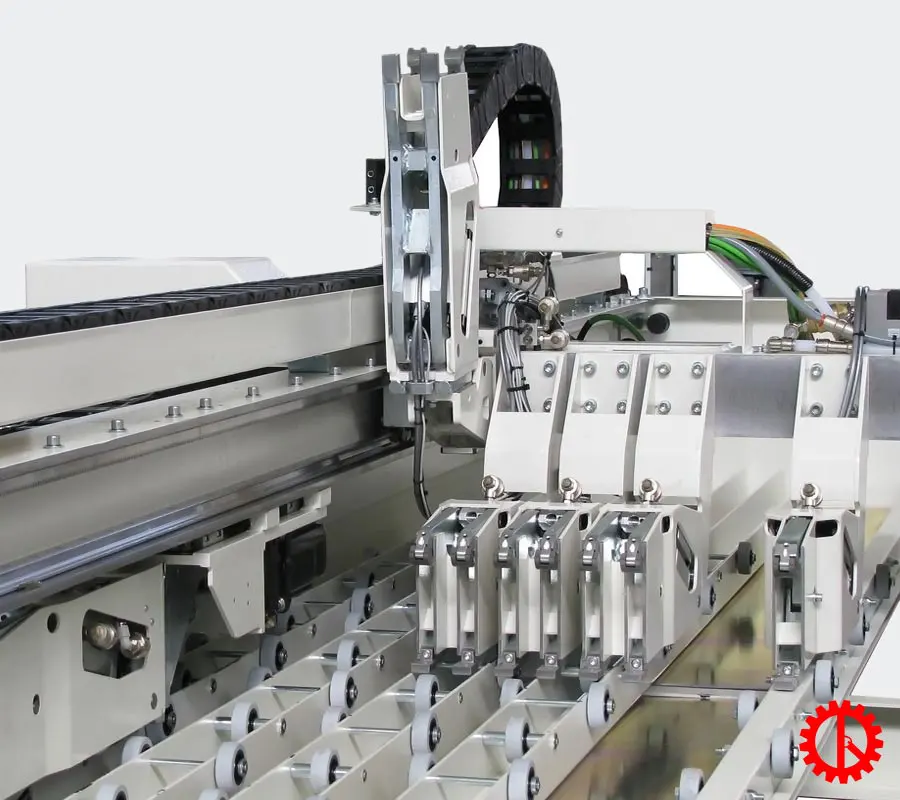 The FLEXCUT unit is designed for unmatched flexibility and productivity
Simultaneous execution of rip and cross cuts increases productivity by 30% and saves space up to 20%.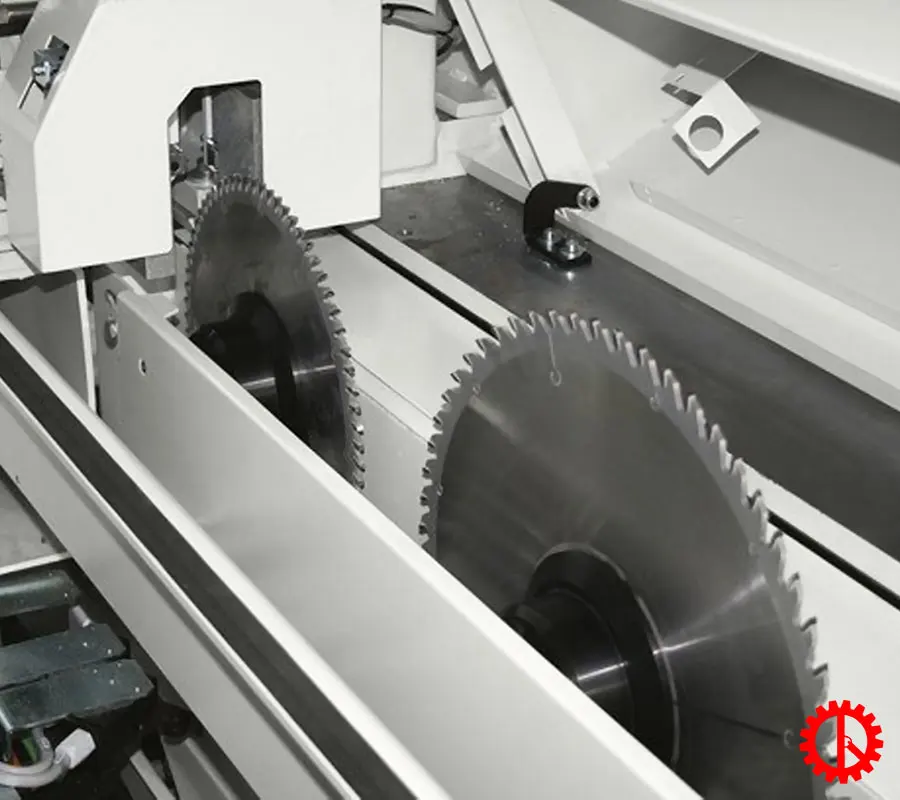 The SAW SET tool makes changing tools easier than ever before.
In just a few seconds, the "SAW-SET" device electronically and precisely adjusts tools, increasing productivity and ease of use.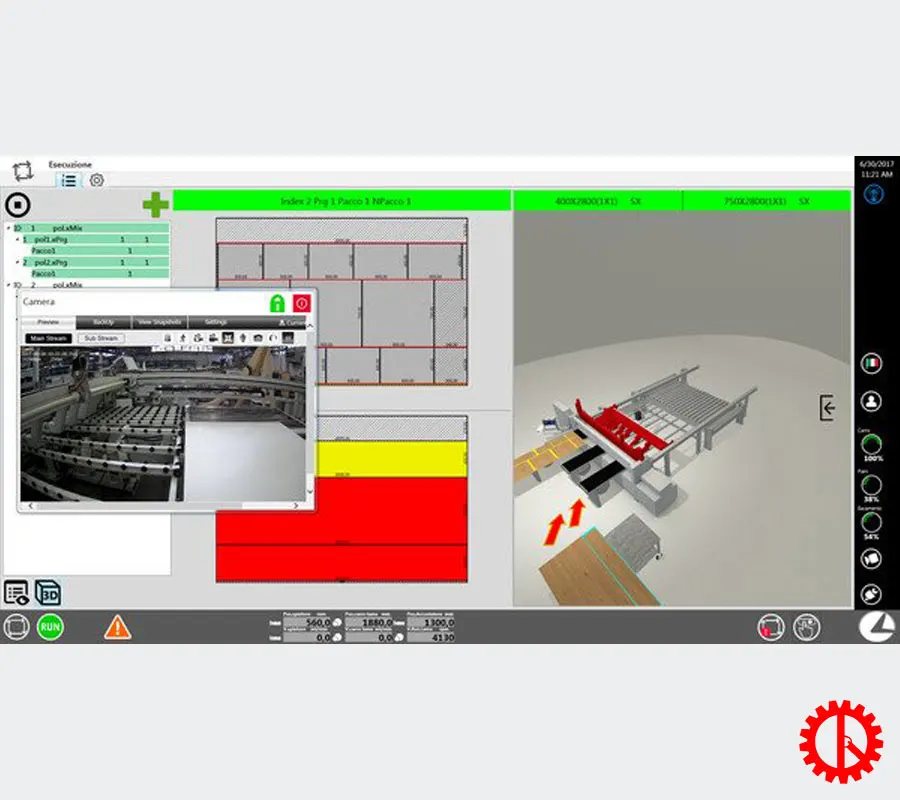 Maestro Active Cut is a powerful software that allows you to easily program and create any imaginable panel.
Our operator's interface is designed to be intuitive, reliable, and customizable to meet the unique needs of our customers.
We offer a materials storage solution that includes a bi-directional connection to the Maestro Watch, allowing for seamless monitoring and management.
Additionally, our automatic restocking system ensures that off-cuts are always available and displayed alongside the main materials stock.
Finally, we provide a parking solution for end products, off-cuts, and scraps during machining to ensure efficient handling and management.
Specifications of computer control panel saw
| | |
| --- | --- |
| Cutting length | 3200/ 3800/ 4500 mm |
| Blade projection | 95 mm |
| Saw carriage variable speed (option) | 6 – 60 (0 – 135 / 0 – 150) m/min |
| Pusher variable speed (option) | 0 – 60 (0 -70 / 0 – 120) m/min |
| Main blade motor s6 – 40% (option) | 7 (9 – 11 – 15) kw |
| Scoring unit blade motor 50 hz | 1,8 kw |
| Main blade / scorer speed 50 hz | 3900/ 6300 |
| Main blade / scorer blade diameter | 380/ 160 mm |
| Number of clamps | 5 |
>> See more: SCM PANEL SAW
LATEST COMPUTER CONTROL PANEL SAW PRICE
Quoc Duy provides a variety of SCM machine systems at the best prices. Our team of experienced sales specialists will provide the most perfect solution. To ensure that it meets each customer's needs and budget, contact us immediately: