Automatic copy shaper edge sander DT 1280S
Introduction of automatic copy shaper edge sander
Features of automatic copy shaper edge sander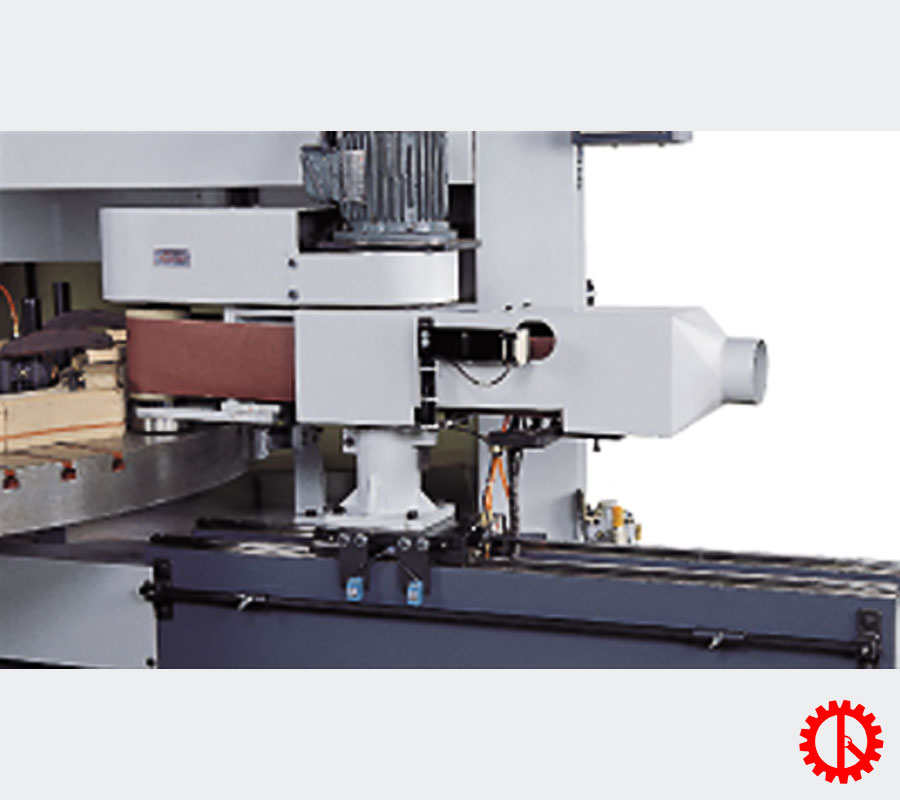 Edge sanding attachment
Designed and engineered for efficient, highly productive and time saving performance, edge sanding attachment, used with a copy shaper, provides a perfect finish for chair legs, table tops, and other curved edge furniture components. With this attachment, flat, curved and intricate profiles can be easily sanded after shaping, reducing the handling time for sanding operations and increasing the efficiency of your production.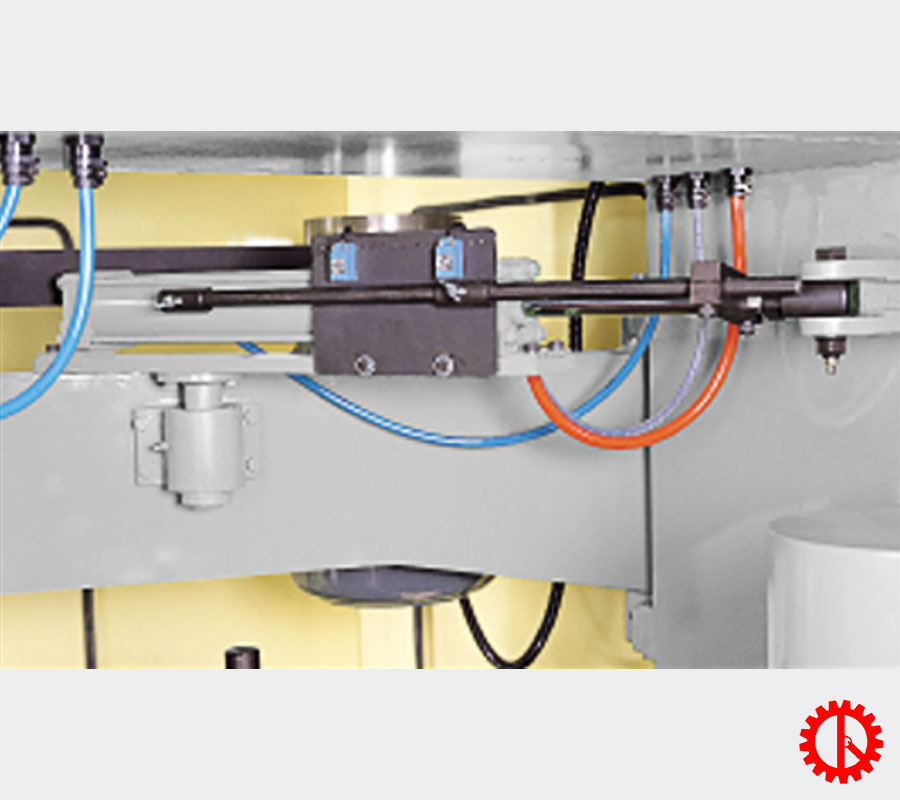 Cutterhead feed
The cutterhead feed is designed to automatically slow down as the cutterhead approaches the workpiece, ensuring that no bumping occurs and that the workpiece is free of mars at the starting point. This feature helps to achieve an exceptionally smooth finish.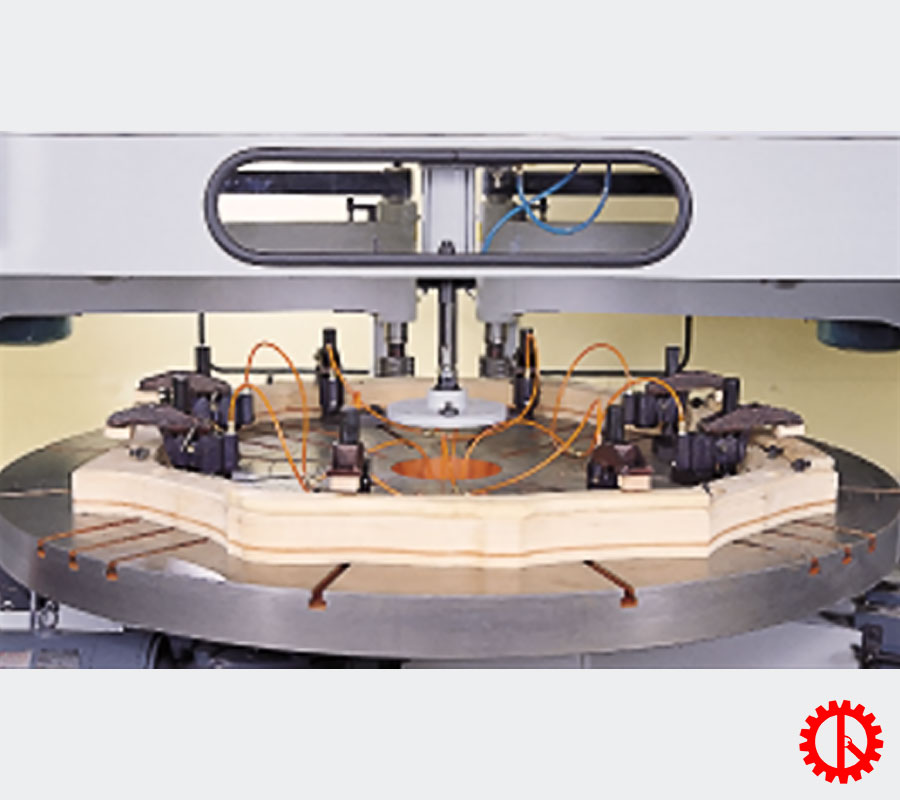 Clamping system
Models over 80" cutting capacity are furnished with 8pcs of automatic air clamps as standard to permit multi-station working.
A center clamp is also provided for single station working.
Increased number of automatic air clamps is optional.
Models with less than 80" cutting capacity are not supplied with automatic air clamp.
Specifications of automatic copy shaper edge sander
| | |
| --- | --- |
| Cutting capacity | 508-2032 mm |
| Max. cutting lenght to width ratio | 1814×907 mm |
| Table diameter | 1575 mm |
| Table speed | 0.5-3 rpm |
| Spindle speed | 9000 rpm |
| Spindle diameter | 1",30 mm,1-1/4" |
| Cutter spindle diameter | Ø100 mm |
| Follower roller diameter | Ø100 mm |
| Cutter head drive motor | 10HP x 2 |
| Net weight | 3350 kg |
| Cutting capacity | 3327 x 2261 x 1956 mm |
> See more:
Latest automatic copy shaper edge sander price
Semac has many years of experience in the woodworking machine field and is a pioneer in distributing and installing the best wood machines available. The company offers a diverse wood machine system to serve customers and meet all of their needs.
For wood processing and manufacturing customers, Quoc Duy is the perfect choice. If you have any questions, please contact us through the following information for quick and reliable advice:
Additionally, you can visit our location at 401 To Ngoc Van, Thanh Xuan Ward, District 12, Ho Chi Minh City to view the machines firsthand and gain a more intuitive understanding of our products.