Spindle single end tenoner ST 120A
Introduction of spindle single end tenoner
Feature
– Tenon Head
Both top and bottom tenon heads can be individually or simultaneously vertically adjusted. Individual cross adjustement in 1" distance. Each tenon head with fitted 2 H.S.S. Knives.
– Copy Head
For fitting with pattern cutter producing various end patterns. Cope spindle may be vertically or crosswise adjusted.
– Cut off Saw
The saw mechanism is mountes in front of tenon heads for cutting stock to the desired length. Sawblade may be vertically adjusted. Saw head accepts 12" maximum blade diameter.
– Sliding Table
Table slides on precision machined "V" ways, precise sliding accuracy is assured. The bearing support permits for effortless hand moving of table.
– Extendable Aluminium Ruler
Equipped with two work stops for convenient repetitive cutting.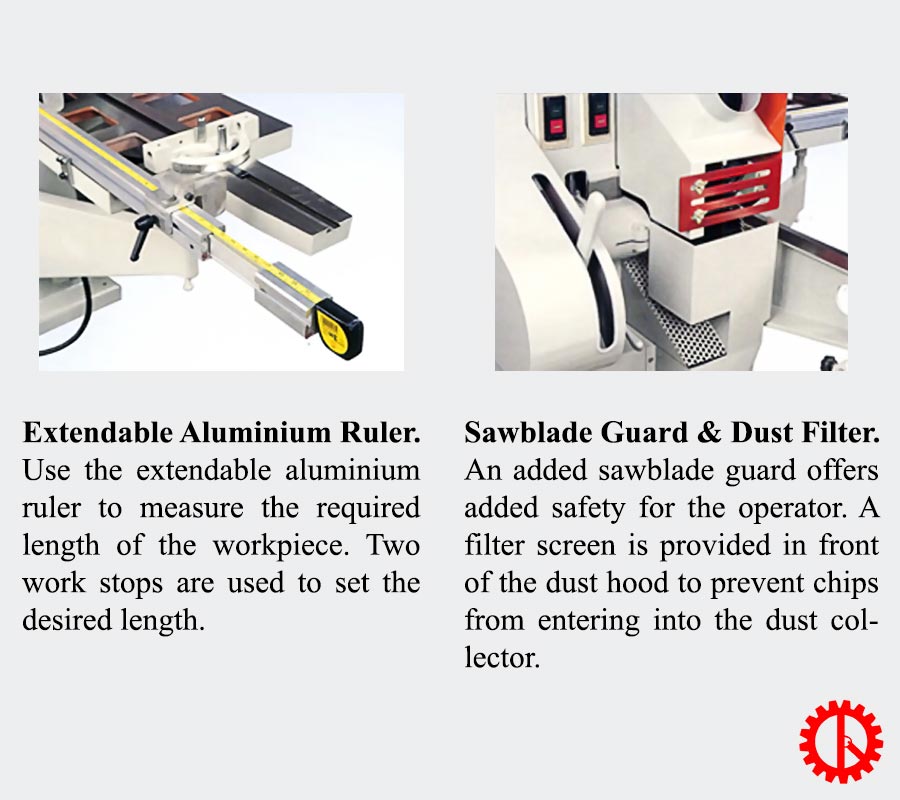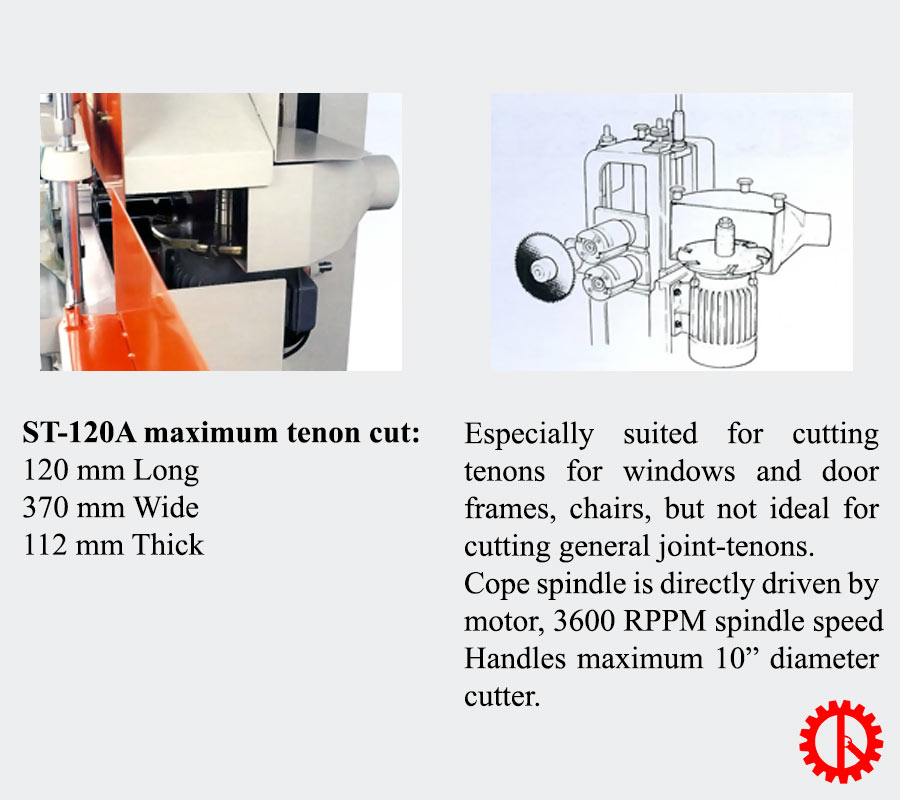 Specification
| | |
| --- | --- |
| Maximum length of tenon cut | : 120 mm |
| Maximum width of tenon cut | : 370 mm |
| Maximun thickness of tenon | : 112 mm |
| Maximum tenoning cutterhead size | : Φ 105 mm(dia.) |
| Maximum tenoning cutterhead size | : 120 mm (long) |
| Max. shaping cutter size | : Ø 254 mm ' |
| Max. sawblade diameter | : Ø 305 mm |
| Spindle diameter Tenon spindle | : Ø 25.4 |
| Spindle diameter  Cope spindle | : Ø 25.4 |
| Spindle diameter  Saw spindle | : Ø 25.4 |
| Tenon Spindle speed | : 3400 RPM |
| Cope spindle speed | : 3600 RPM |
| Sawblade spindle speed | : 2800 RPM |
| Saw& tenon head motor  horsepower | : 3 HP |
| Cope head motor horsepower | : 2 HP |
See more: HOLLOW CHISEL MORTISER