Automatic profile spraying machine LSPM 400
Introduction of automatic profile spraying machine
Features
1.Transport system
1.1 The main steel structure adopts bending and jointing of cool roll steel plates. Ensure the machine's stability when it works
1.2 The transport belt is with high abrasion and chemical eroding resistant. Ensure it has a long life.
1.3 Spraying area adopts roller transporting and the two sides adopt belt transporting. This 2 kinds of transport style combines to ensuring the fluently transporting and at the same time, reclaim the paint which is not sprayed on the work piece.
1.4 Feeding speed can be adjusted by frequency control to fit different spraying requirement.
1.5 At the entrance , there is a guide device. It prevents the workpiece off tracking.
2. Spraying system
2.1 Closed spraying booth keeps the dust out and improves the spraying quality.
2.2 At the entrance, there is sensor to control the gun start and stop.
2.3 Quantity and angle of the gun can be adjusted to fit different workpiece. Max with 6 guns. Every gun is controlled separately.
2.4 Paint reclaim system can make the paint reclaim and reuse furthest. specially for the reclaimed paint.
2.5 The spraying parameter is set by the operator on the touch screen.
2.6 Using PLC control system makes it a simple and intuitive instrument to use.
3. Filter system.
3.1 The filtering of outlet system can avoid environmental pollution.
Structure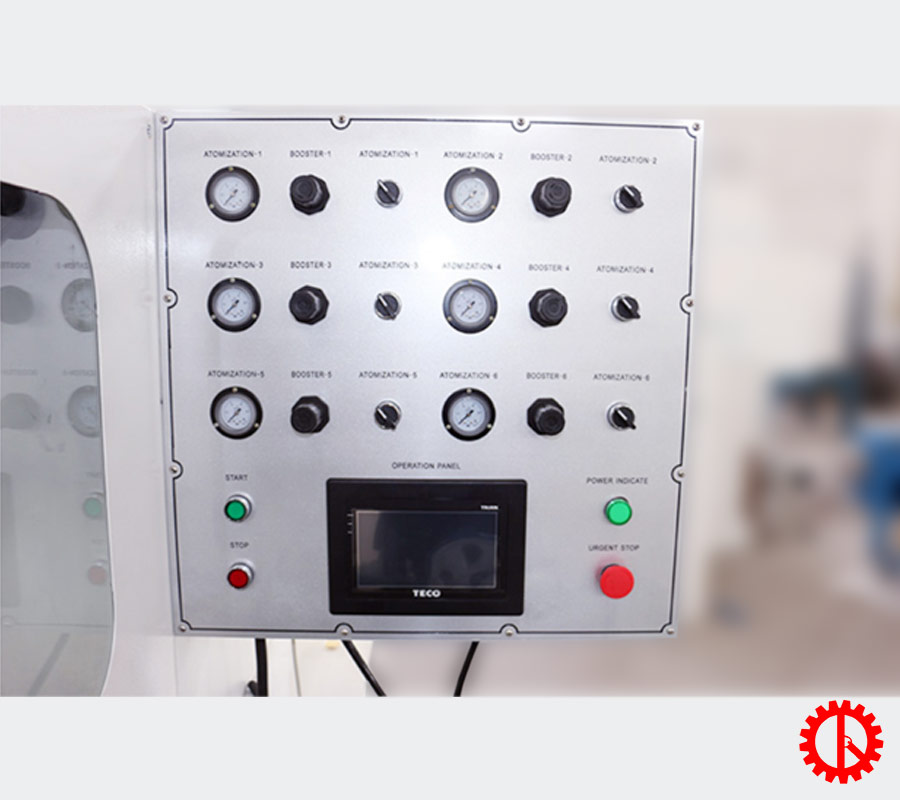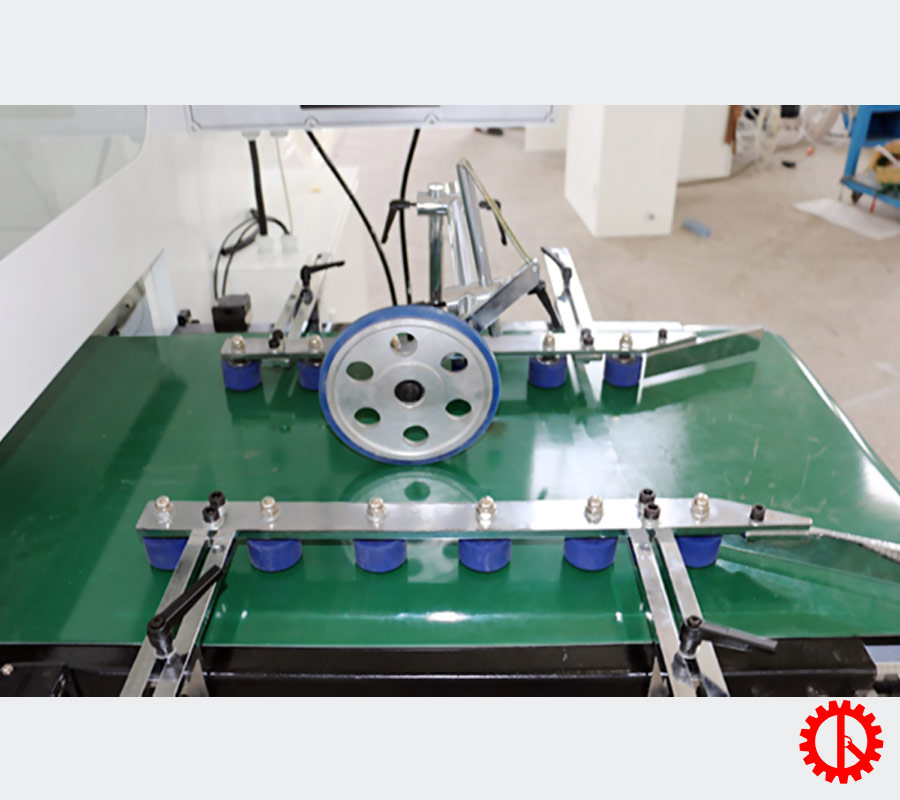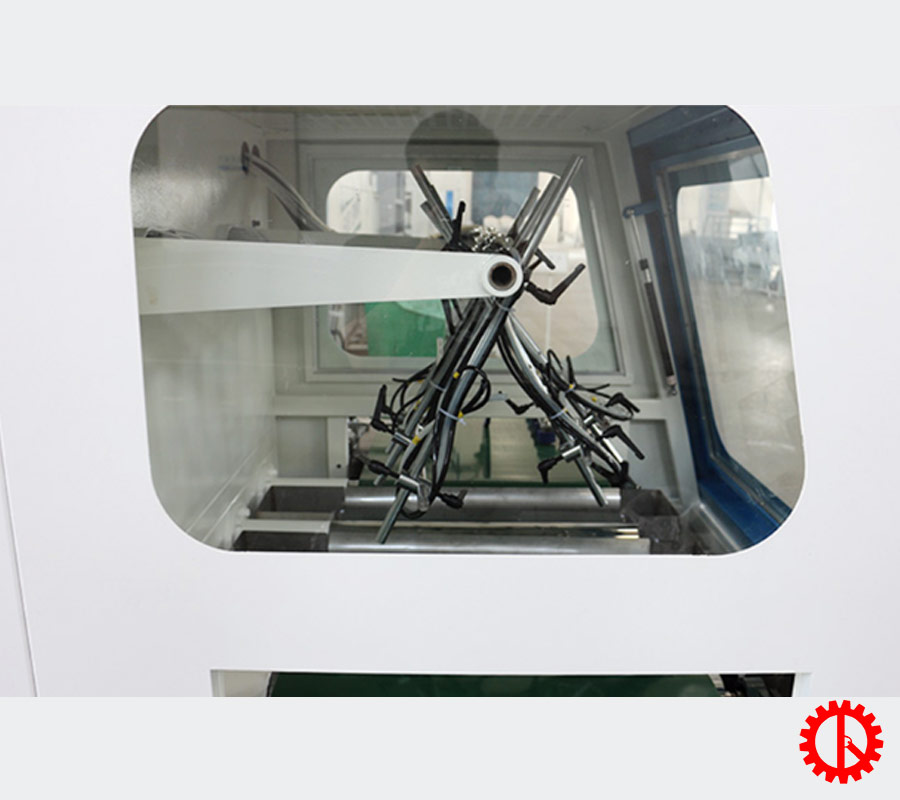 Specifications
| | |
| --- | --- |
| Processing width | : 10 – 400 mm |
| Processing thickness | : 10 – 100 mm |
| Min. working length | : 700 mm |
| Feeding speed | : 0 – 50 m/min |
| Working spraying gun | : 3 – 6 pcs |
| Working pressure | : 0.5 – 0.8 Mpa |
| Total power | : 2.25 Kw |
| Machine size | : 3500 x 1700 x 2560 mm |
| Net weight | : 1600 kgs |
>>> See more: SPRAYING MACHINE