Automatic drilling and cutting machine REC 400
Introduction of automatic drilling and cutting machine
Features
– Automatic drilling and cutting machine performs 2 functions at the same time: Cutting and drilling to make the chair legs.
– There is a continuous automatic feeding mode to save labor costs and maximize production.
– Simple and user friendly controls.
Machine structure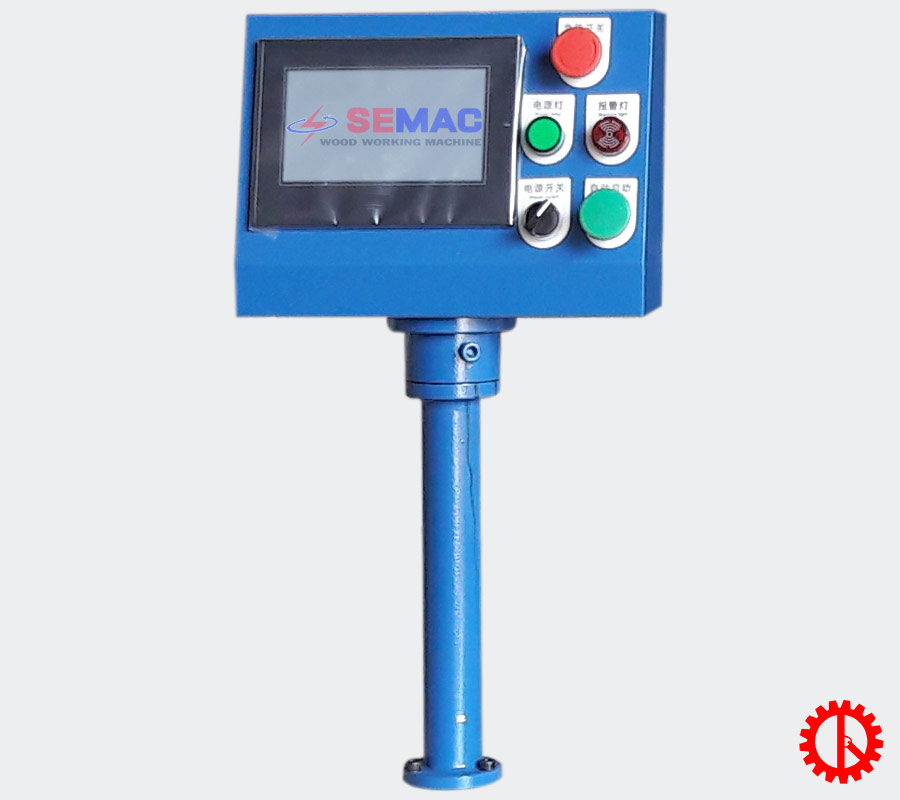 Easy operation with simple and friendly control panel.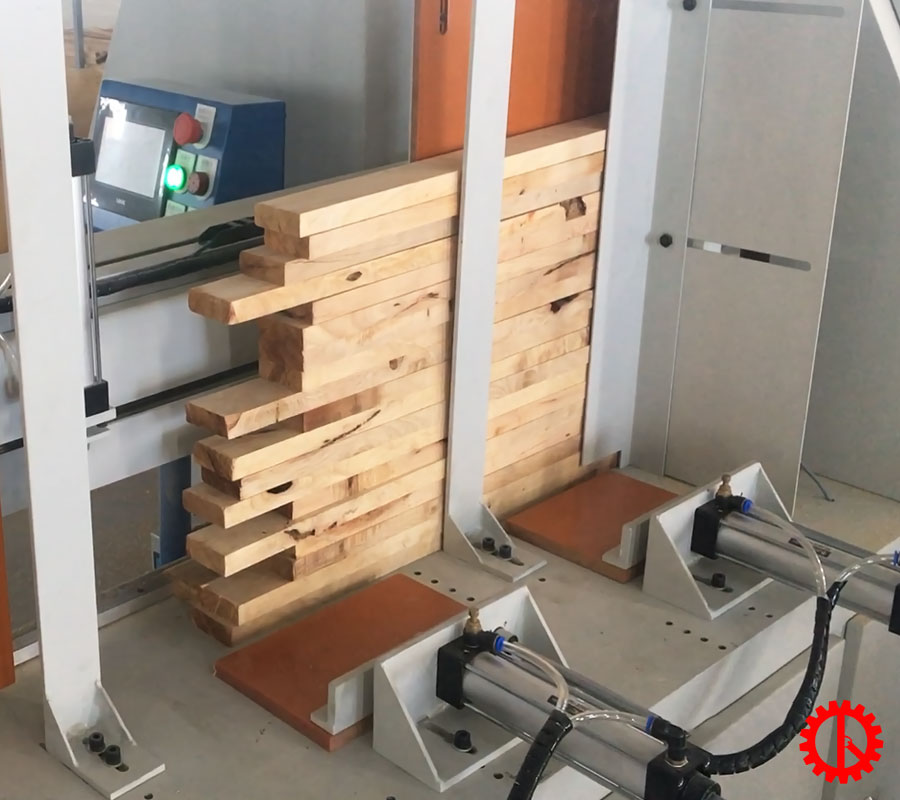 Automatic feeding, increase productivity and reduce labor cost.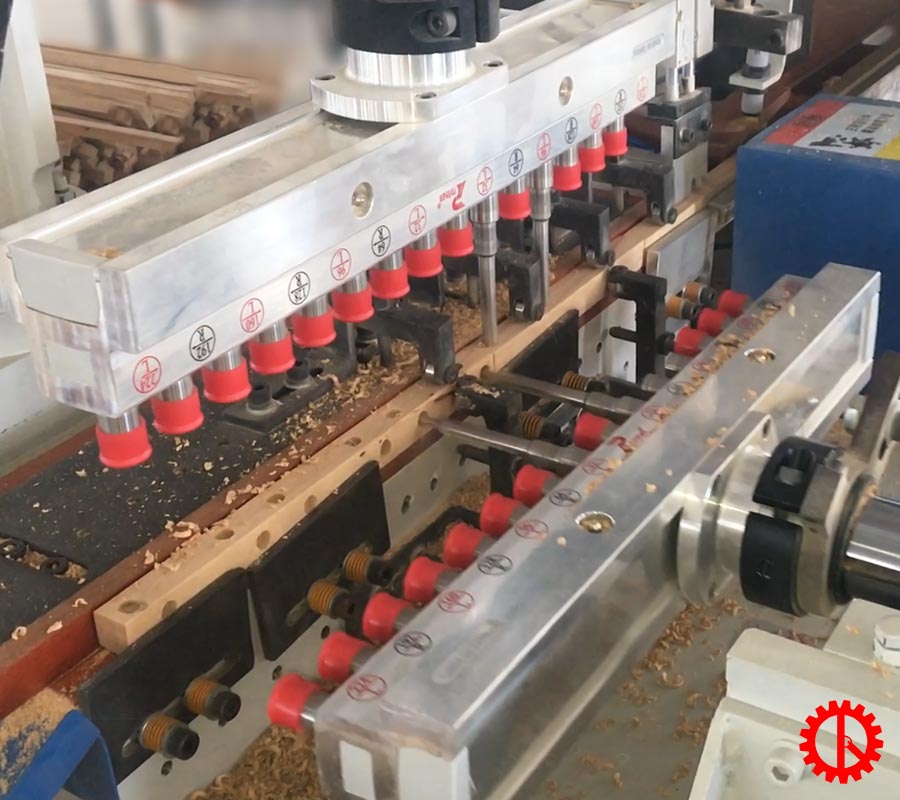 Drilling and cutting unit
Specifications
| | |
| --- | --- |
| Working width | : 55 mm |
| Working height | : 30 mm |
| Working length | : 500 mm |
| Max. working hole length | : 500 mm |
| Max. length for in-feed | : 1000 mm |
| Min. Working thickness | : 15 mm |
| Cutting motor | : 3 HP |
| Feeding motor | : 1 HP |
| Drilling motor | : 1.5 HP |
| Net weight | : 850 kg |