2 Axis CNC Router Machine Taiwan YL 12242 R+R+L
Introduction of 2 Axis CNC Router Machine Taiwan
Features of 2 Axis CNC Router Machine Taiwan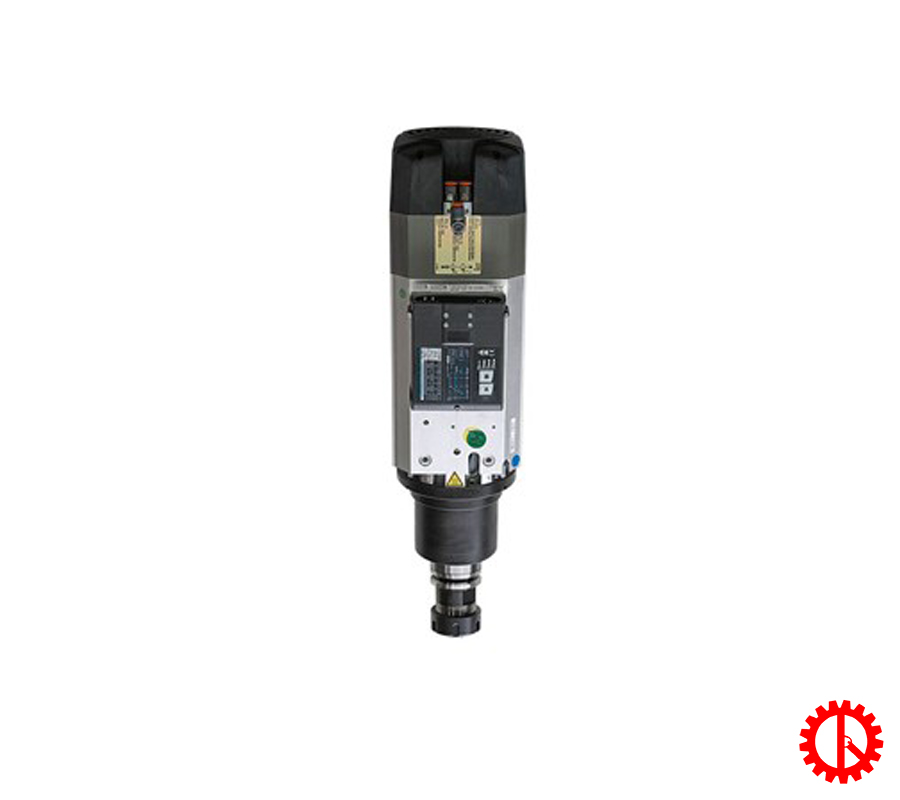 Swivel axis
The HSD high-frequency spindle 9.6KW provides a maximum speed up to 24,000RPM as standard. Italian-imported HSD high frequency spindle. The spindle accepts ISO 30 tool shank.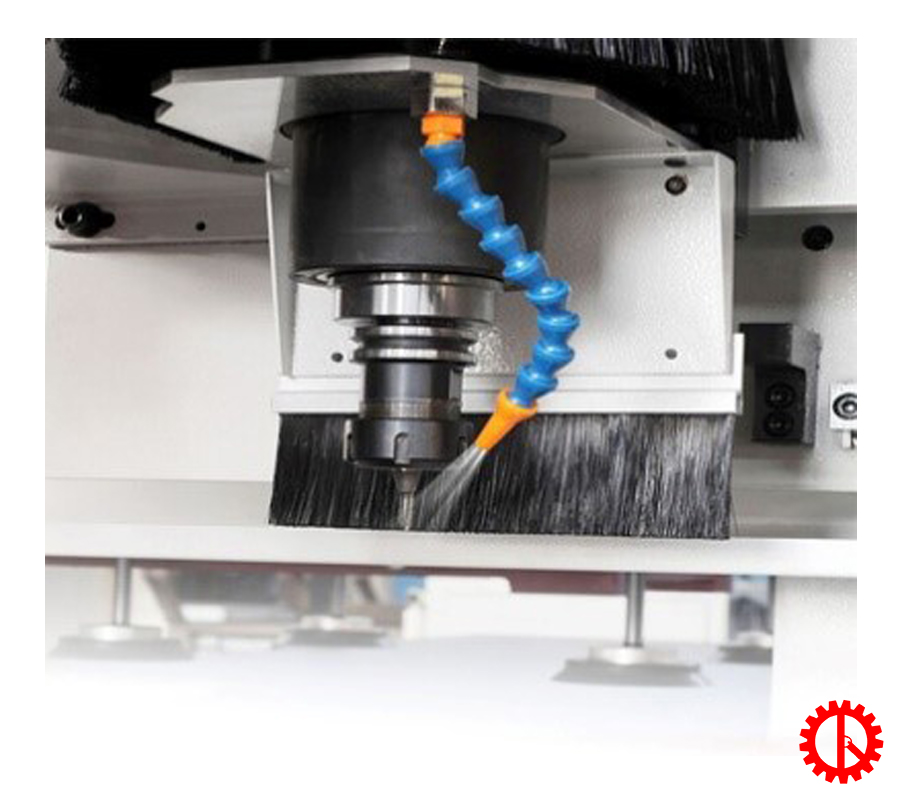 Cutting tool cooling
An air blow tube is equipped at the side of the spindle ,which provides direct cooling on the cutting tool. Once the spindle starts running ,air blow starts automatically.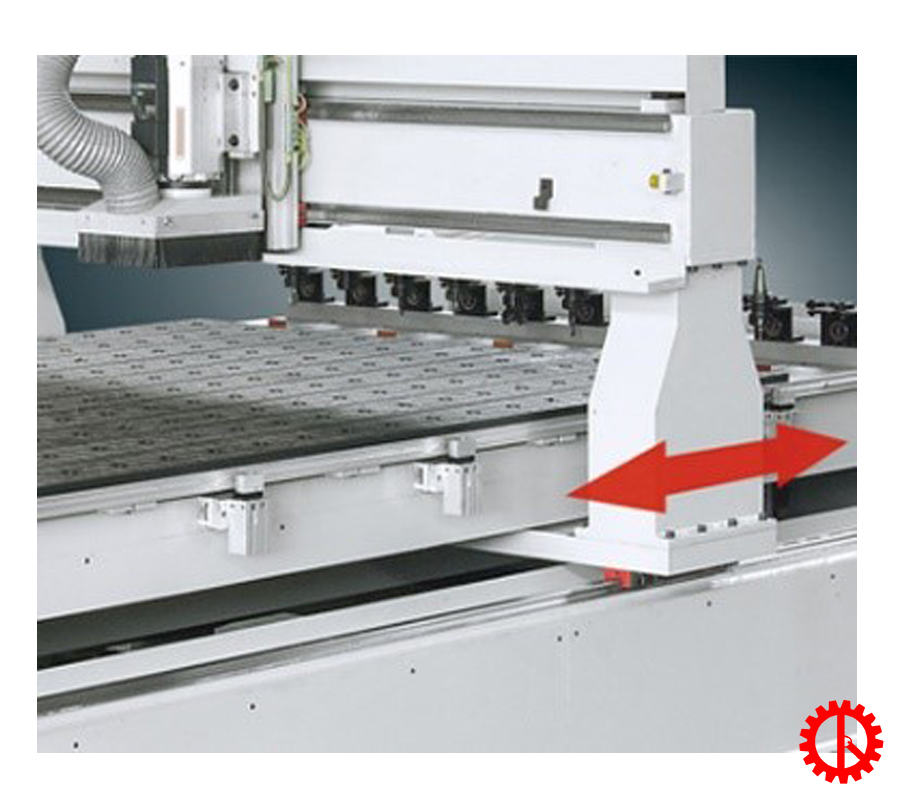 Moving columns
The moving columns structure greatly saves a lot of space.The double columns move on heavy-duty linear guide ways, featuring great rigidity and stability.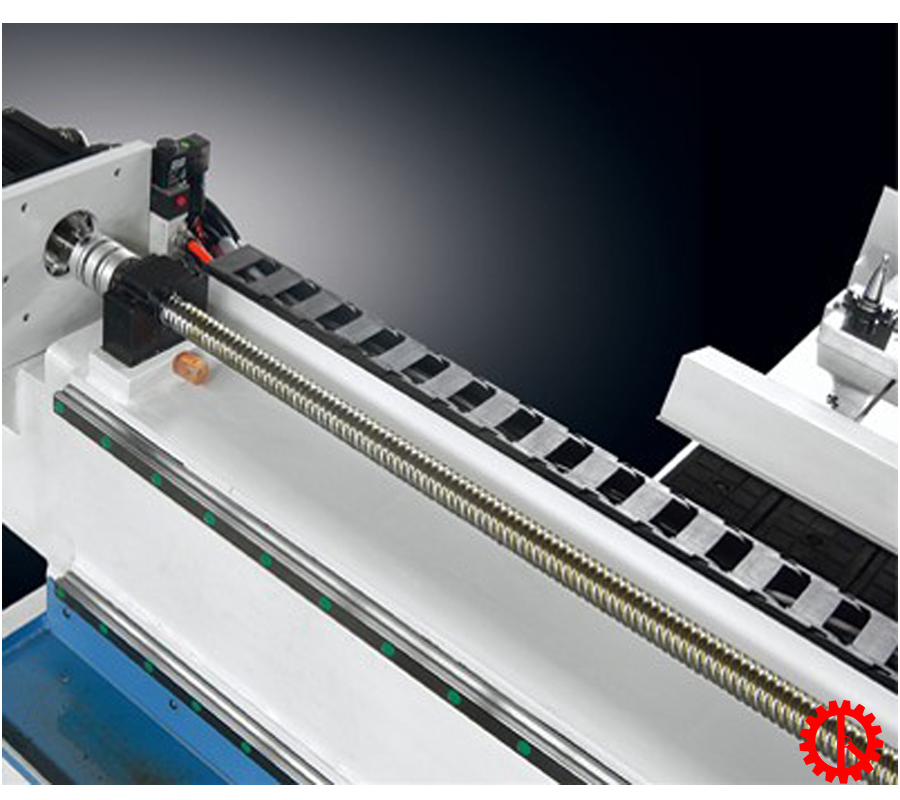 Direct drive of servo motor
The servo motor directly drives the ball screw and is transmitted through a coupling for backlash free transmission.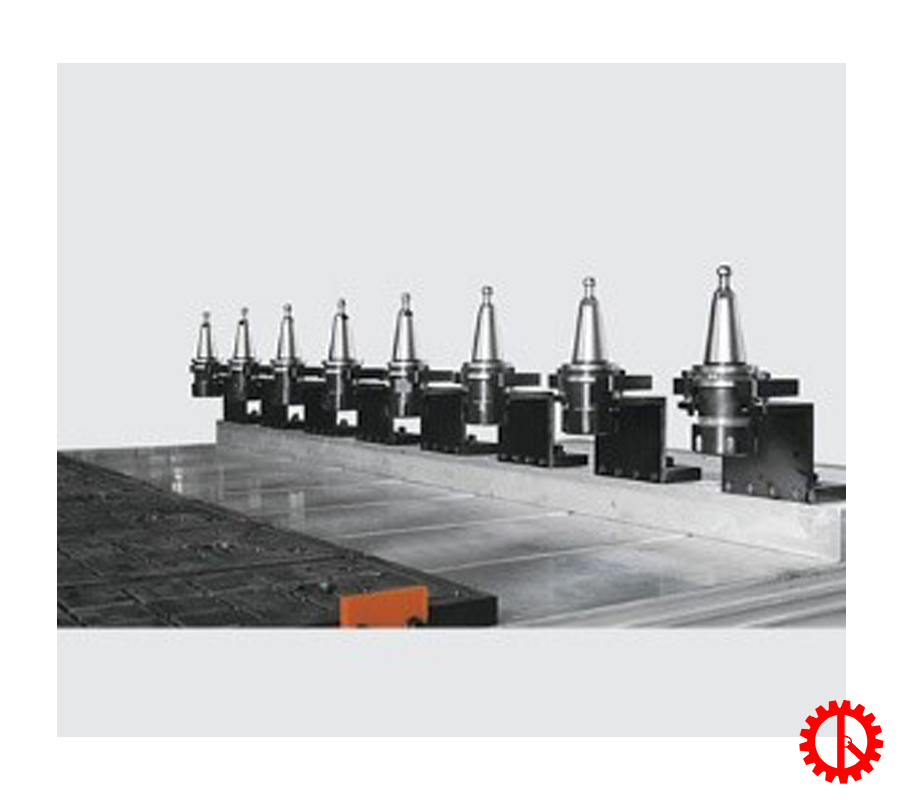 Linear magazine
Tool loading capacity 8 or 10 tools. Armless type tool change. Accmodates ISO 30 tool shank.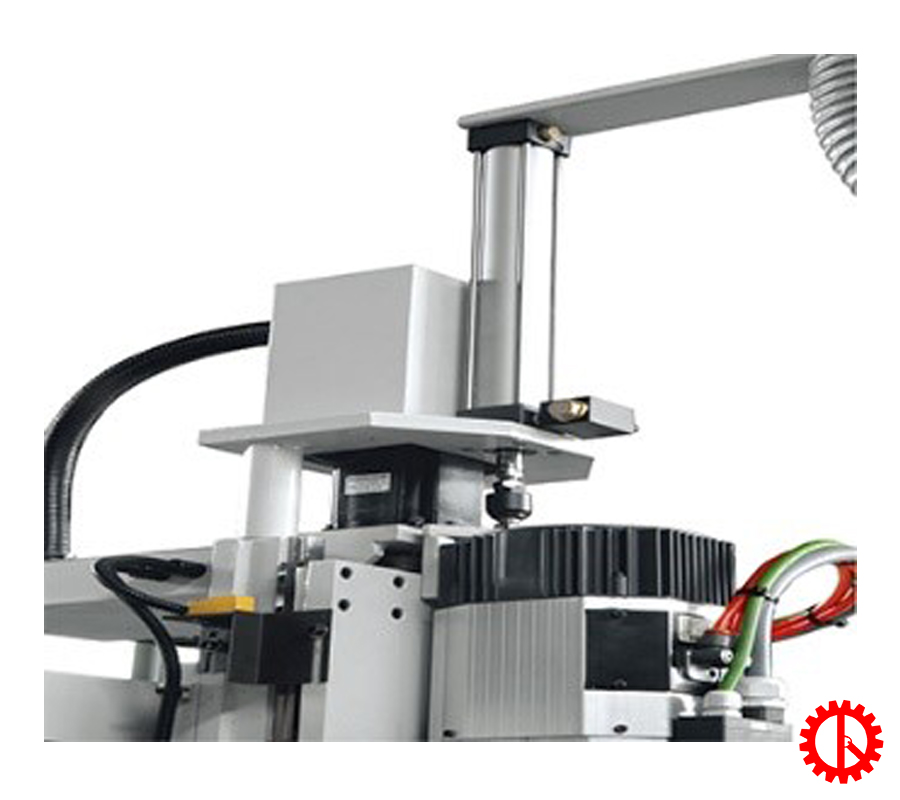 Air cylinder counter-balance
The spindle head is counter- balanced by an air cylinder which upgrades machining stability and accuracy.
Specifications of 2 Axis CNC Router Machine Taiwan
Max.workpiece sizes

: 4 x 8 feet

TRAVEL

X-axis travel

: 1720 mm

Y-axis travel

: 2870 mm

Z-axis travel

: 280 mm

Spindle nose to table

: 210 mm

Travel one spindle

: 620 mm

Distance between columns

: 1387 mm

TABLE

Table area

: 1220 x 2440 mm

FEED RATE

Cutting feed rate

: 8 M/min

X-axis rapid traverse

: 40 M/min

Y-axis rapid traverse

: 40 M/min

Z-axis rapid traverse

: 10 M/min

SPINDLE

Working size (spindle No.1)

:1220 x 2440 mm

Working size (spindle No.2)

: 610 x 2440 mm

Spindle speed (Variable)

: 1000~24000 rpm

Spindle taper

: ISO 30

ATC

Magazine type

: Linear type

Tool shank

: ER 32

Tool numbers

: 8 pcs

Shelf

: 8 pcs

Collect

: 8 pcs

CUTTER

Router bit sizes

: 1~100 mm

Collect sizes

: 1~20 mm

MOTOR

Spindle motor

: 9.6 KW x 2

X-axis motor

: 1.5 KW

Y-axis motor

: 2 KW

Z-axis motor

: 1.5 KW

Vacuum pump motor

:  7.5 HP

OTHERS

Air pressure required

: 6 kgf/cm²

Dimentions

: 2250 x 4230 x 2160 mm

N.W/G.W

: 5500~6000 Kgs
Some other lines of automatic 2-knife cnc router machines
See more: CNC Router Machine – YL 12242 R+B+U
The automatic tool changing cnc router machine is one of the machine lines that has received positive feedback from customers.
To quickly update the latest and fastest price list, please contact directly via Hotline 0903 600 113 to receive completely free support from our staff.
See more other models at: quocduy.com.vn and semac.com.vn
With nearly 20 years of experience in the woodworking machine supply industry, Quoc Duy is confident in providing the best quality products to its customers.
video of 2 Axis CNC Router Machine Taiwan