OVERHEAD CONVEYOR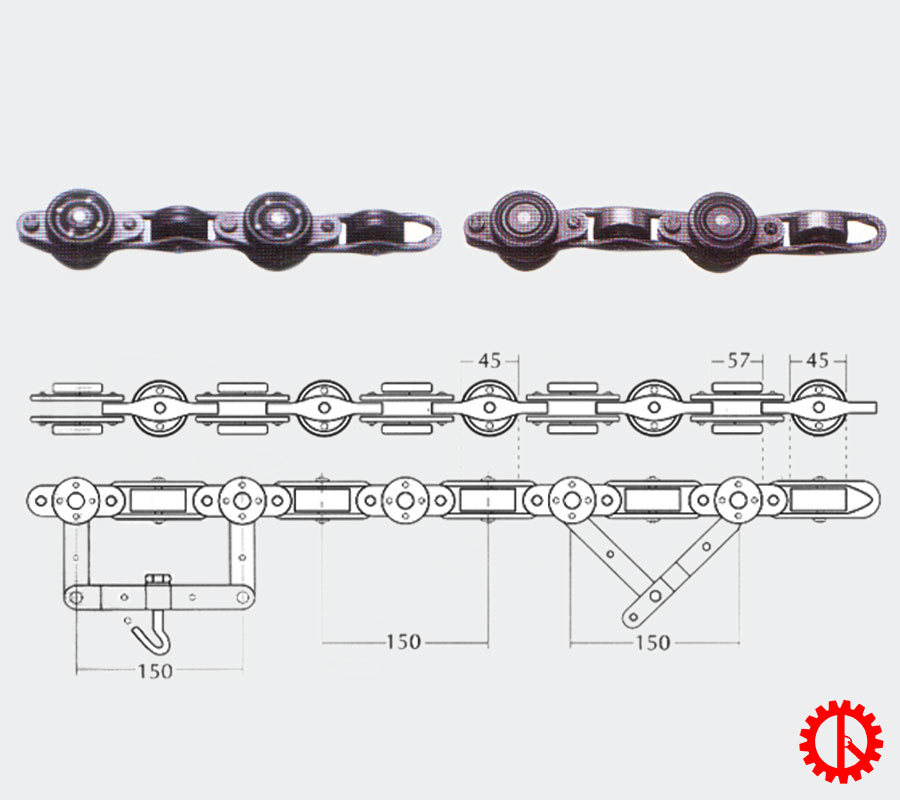 Tracks & conveyor chain
Tracks is a special type of steel with a thickness of 4mm abrasion resistance and good elasticity, the precision machining.
Tracks is imported from Taiwan.
5075 Chain conveyor chain kind, load pull 5 tons per chain, each link are used 1 rollers makes operation more pleasant.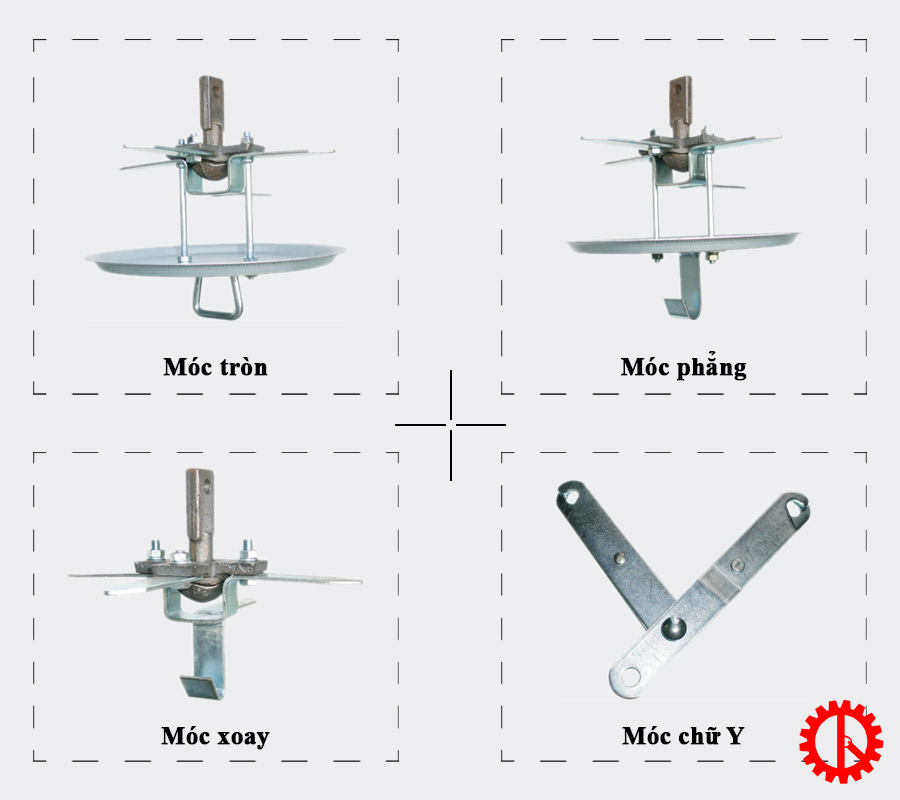 Hangers
Hangers Y -shaped, imported from Taiwan.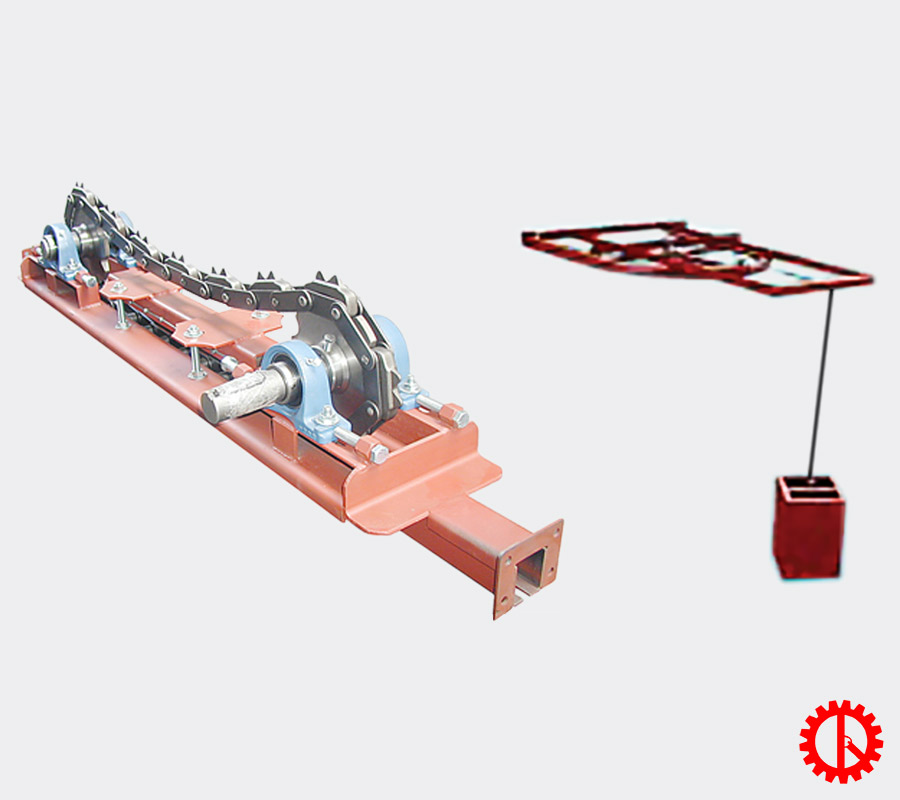 Chain tensioners and actuators
Actuators and navigation are precision machining , hard frame stability during drive.
Chain tensioners fit payload mode of line.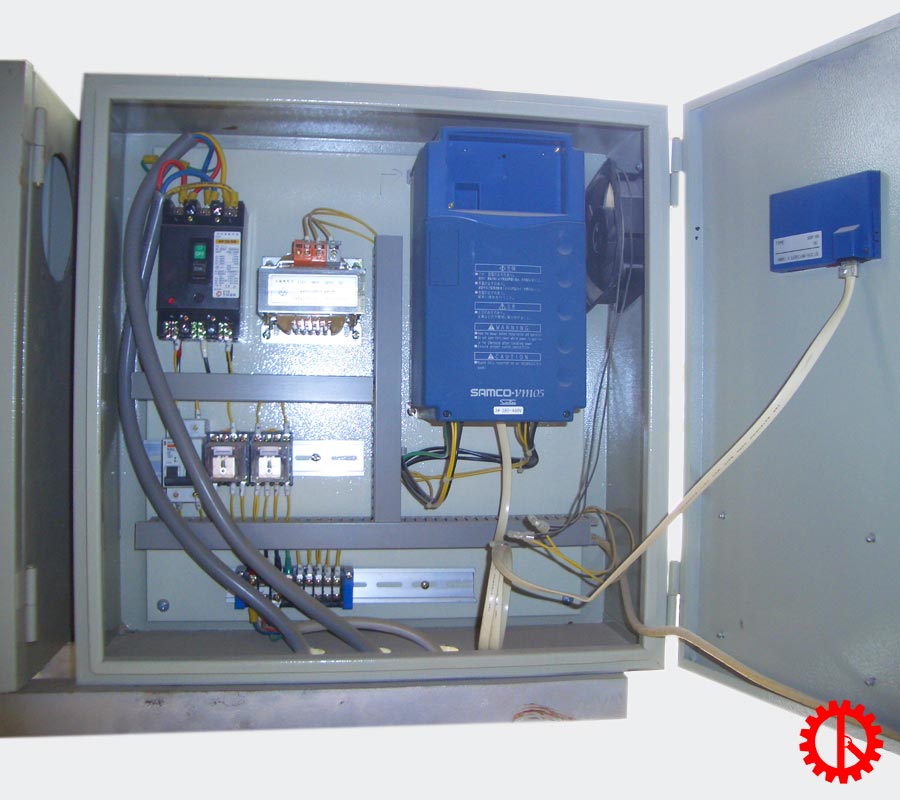 Motor & control box
The engine is controlled by the inverter , adjust the speed stepless from 0 – 6 meters / minute
H80 gearbox , transmission ratio 1:40
Control panel with inverter
Speed ​​lines : 1 – 6m / min